WWE Hall of Famer Kurt Angle Reveals the Canceled Storyline Involving His Brother Eric Angle
Published 06/04/2021, 10:45 AM EDT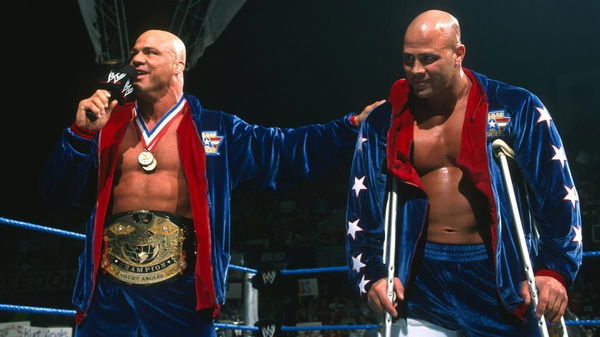 ---
---
In sports, a sibling often gets overshadowed by his more famous sibling. A good example of this would be the tale of Kurt Angle and his older brother Eric.
ADVERTISEMENT
Article continues below this ad
While Kurt was an amateur wrestling student, his brother had a late start. In 1998, Kurt signed up with WWE following his Olympic victory. Meanwhile, Eric debuted to help him at Survivor Series 2000 against The Undertaker.
After two appearances, Eric signed a contract with WWE's developmental territory OVW. However, an injury hindered his WWE career to a great extent. After a few years, WWE released Eric in 2003.
ADVERTISEMENT
Article continues below this ad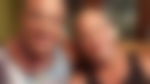 On The Kurt Angle show podcast, Kurt revealed there were some major plans for him and Eric. Taking inspiration from various tag teams of brothers, WWE wanted a similar thing for The Angles.
"They wanted Eric and I to tag together," Angle said. "They thought if Eric improved enough he'd be a great tag team partner for me, we could have a good run as a tag team for a while. Unfortunately he got hurt, and it never transpired."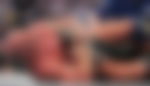 At WrestleMania XIX, Eric switched places with Kurt and defeated Brock Lesnar to help Kurt retain the WWE Championship. The Angle brothers invented "Twin Magic" before The Bella Twins made it popular.
Watch this story – From Samoa Joe to Braun Strowman, Every Superstar WWE Released in 2021
Kurt Angle revealed a medical horror story from Eric Angle's life
As a late starter, Eric Angle was not as very fluent with the ropes, which is why he signed up with OVW. However, he tore his tricep, seperating the tendon right off the bone from his arm, because of which he had to undergo surgery.
The doctor performed surgery the next day, but something clearly went wrong. Eric was in "excruciating pain" and went back to the doctor multiple times for consultation. But the doctor snubbed it off.
On the third day, Eric went to Home Depot, bought a saw, and literally sawed the cast off.
"What he did, he looked at the incision and there was a huge infection," Kurt revealed. "He pushed on the incision and all this yellow and red puss came out. He went directly to the hospital after the Home Depot and he said 'Look, I told you there was an infection.'
"The hospital, to protect their a** and for liability, said in the report that my brother sawed off his cast and got the infection by sawing off his cast," said the Olympian, which was impossible. Eventually, this incident ended Angle's career.
ADVERTISEMENT
Article continues below this ad
"He couldn't sue the doctor or the hospital," said Angle. "WWE let him go and thank god they paid for his surgery before they let him go which was pretty cool."
Eric's last WWE appearance was beside his brother on SmackDown after WrestleMania XIX.
ADVERTISEMENT
Article continues below this ad
After WWE, Eric ventured into Indie promotions but was injured again. In 2003 itself, he decided to quit wrestling and has been lying low ever since.