WWE Hall of Famer Kurt Angle Reveals Why Vince McMahon Started Banning Dangerous Moves
Published 02/13/2021, 2:19 PM EST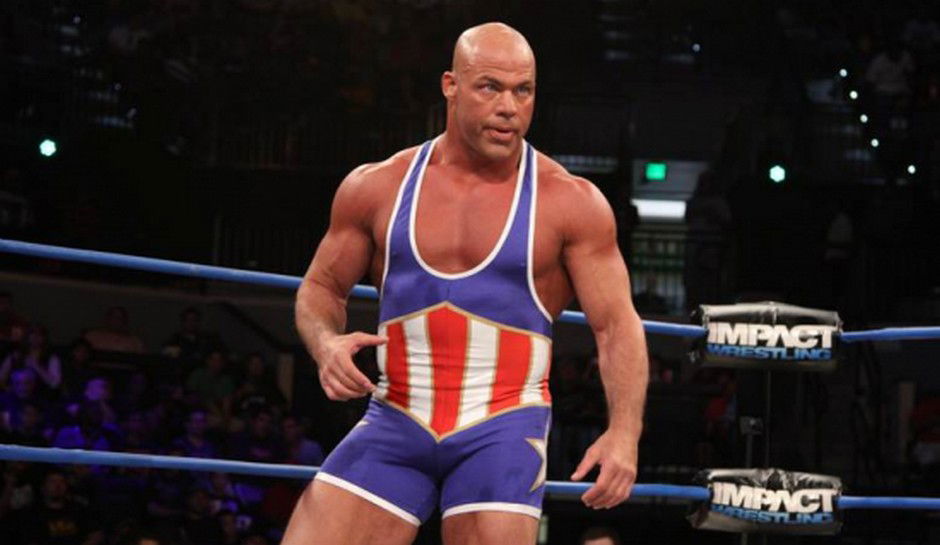 ---
---
Conrad Thompson and Kurt Angle discussed the time when Vince McMahon started banning dangerous in-ring moves.
ADVERTISEMENT
Article continues below this ad
Thompson noted that various Superstars such as Randy Orton, Edge, Dave Batista, and others have frequently injured their necks. And most of these injuries occurred because of miscalculated executions of various moves.
As a result, the Superstar would go on leave, and the company had to find replacements or sudden endings to any storylines they were a part of. To reduce this, McMahon banned certain moves so that the chances of injury lessen significantly.
ADVERTISEMENT
Article continues below this ad
Conrad Thompson asked Angle if there was a particular discussion about this before WWE made the announcement. According to Angle, it was sudden.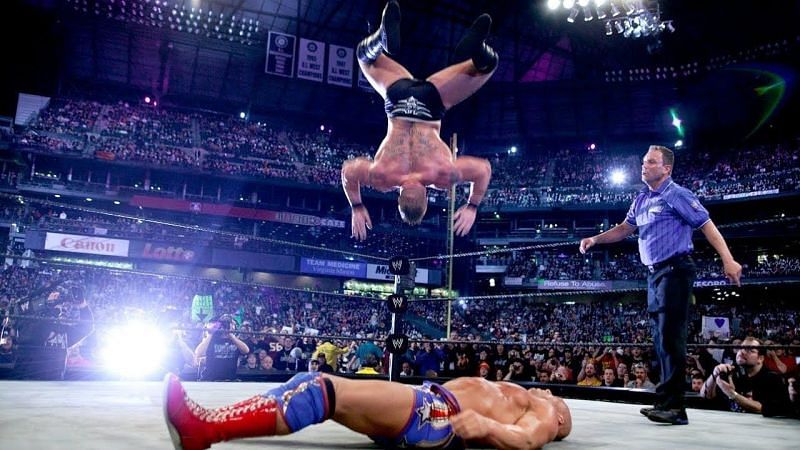 "Well they started banning moves. It was, you know it was something that happened instantly. Vince McMahon just said 'hey, from now on no more over the head belly to bellies, we're gonna crack down on Germans, unless you're Kurt or Brock and Chris Benoit'."
Vince McMahon knew which Superstars could execute dangerous moves safely. Therefore, he made it a rule that apart from his list of chosen Superstars, nobody else could perform the dangerous moves inside the ring.
"We were hitting the Germans pretty safely so he didn't want to, you know, paint us in the corner where we were limited. So you know, our German move is a big part of our offence. He was forbidding moves from occurring. You know, the chair shots, the pile driver of the German, Suplex, belly to belly suplex, over the head, these were all banned from other wrestlers."
Kurt Angle had his own share of neck injuries
Kurt Angle has injured his neck at least four times during his WWE career.
Interestingly, he injured it twice during his matches against
Brock Lesnar
. While the first one occurred due to an unprotected steel chair shot to the head, the other one involved a sudden movement from Lesnar while Angle was on his back.
ADVERTISEMENT
Article continues below this ad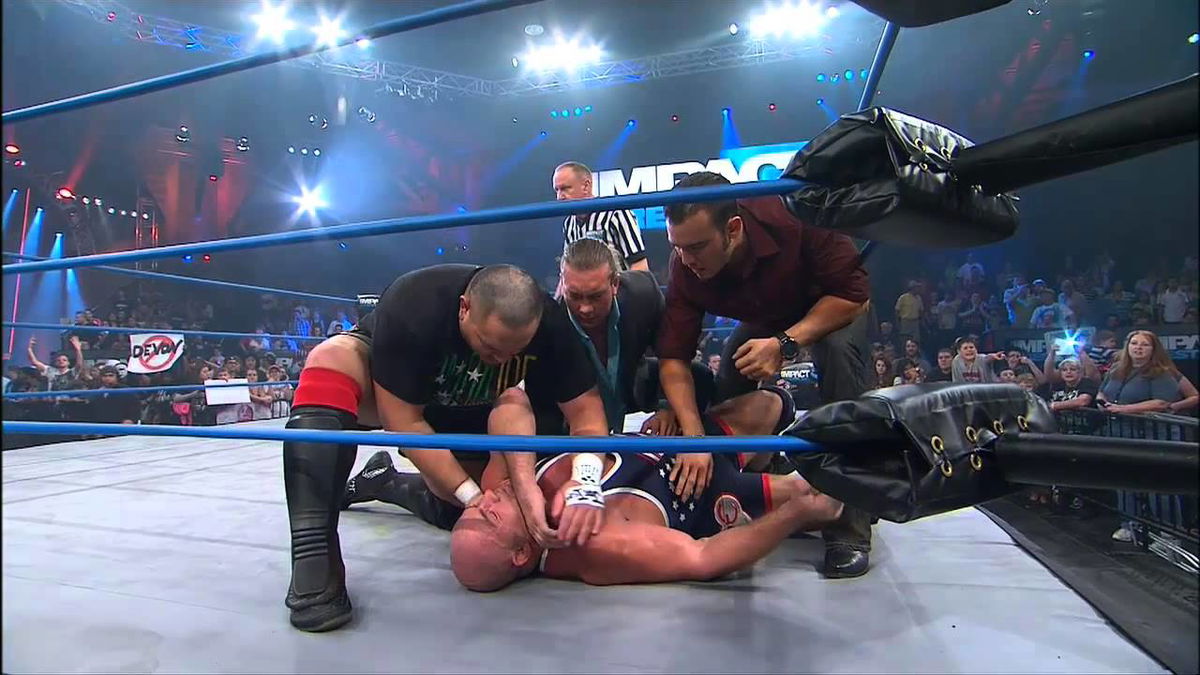 He injured it once when he was in a match against
Eddie Guerrero
at WrestleMania. He attempted the Angle Slam from the top rope and landed on his head, breaking his neck in the process.
Finally, during January 2006, he injured it while in a match with
The Undertaker
at No Way Out.
ADVERTISEMENT
Article continues below this ad
However, Kurt Angle is one of the strongest athletes in the pro-wrestling world, which is proven by the fact that he won an Olympic gold with a 'broken freakin' neck.'
More from EssentiallySports on Wrestling