WWE Hall of Famer Mick Foley Says He Had a Secret Meeting with Vince McMahon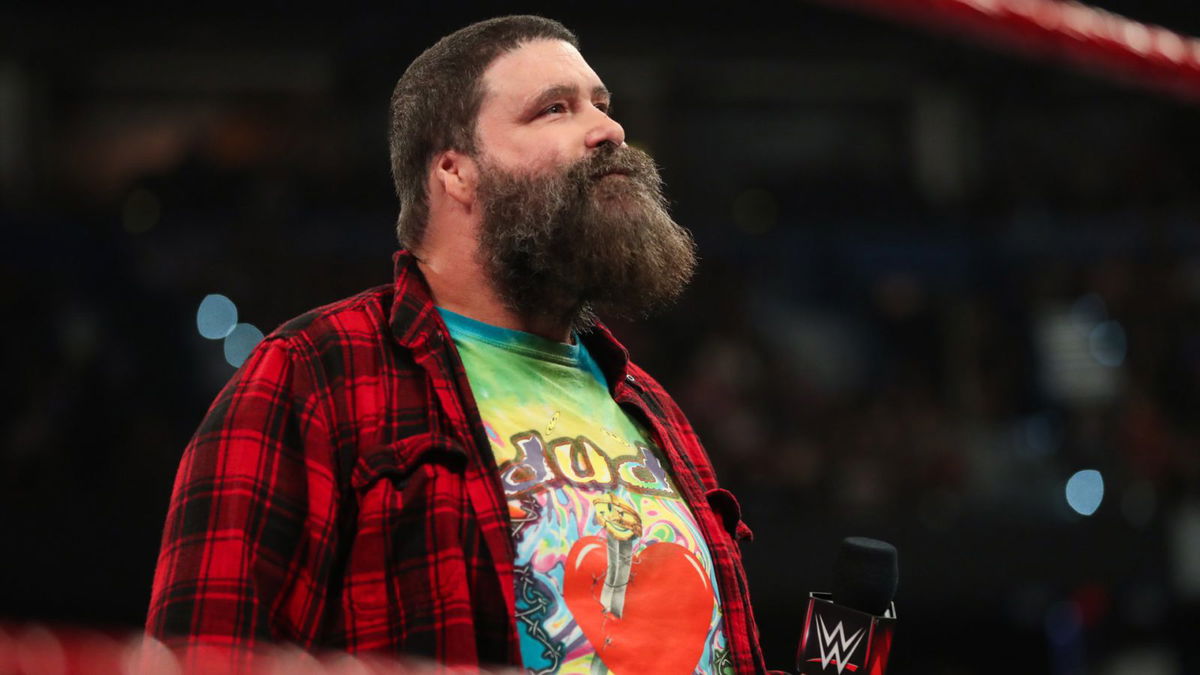 WWE Hall of Famer Mick Foley met WWE CEO Vince McMahon for a 'secret meeting'. Foley revealed the news in an interview with Alex McCarthy. The meeting raises questions on whether Foley will have a part to play at the upcoming Hell in a Cell PPV.
Mick Foley told me yesterday that he met with Vince McMahon just a few weeks ago for a 'top secret meeting' and details will follow soon.

Hmmm 🤔💭

— Alex McCarthy (@AlexM_talkSPORT) October 23, 2020
Mick Foley has had amazing Hell in a Cell matches
Mick Foley has been a part of two iconic Hell in a Cell matches. His match at No Way Out 2000 against Triple H was a bloody, brutal affair. The Game and Foley's third persona, Cactus Jack, brutalized each other to uncomfortable lengths.
Thumbtacks, barbed wire wrapped around steel chairs, a baseball bat wrapped with barbed wire were just some of the weapons used. In fact, Foley fell through the roof of the cell and took a Pedigree on thumbtacks.
Mick Foley's Hell in a Cell match with the Undertaker gave us one of the most iconic moments in wrestling. Undertaker launched Mankind, Foley's first persona off the cell and through the announcer's table. He even chokeslammed him through the roof of the cell and Mankind landed on the ring with a sick thud. The lengths Foley has gone to put over the cell as a dangerous environment is simply ridiculous.
Foley's last appearance in WWE was in 2019, when he was taken out by 'The Fiend' Bray Wyatt in the buildup to SummerSlam. His last Hell in a Cell appearance came in 2018.
He was the special guest referee for the Braun Strowman vs Roman Reigns Hell in a Cell match. The match ended in a no-contest after Brock Lesnar returned and destroyed both men.
Special guest referee?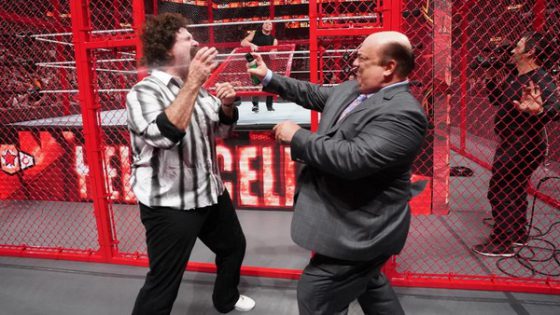 A meeting with Vince could mean that WWE has plans for Foley in the run up to Hell in a Cell. Maybe he is booked as the special guest referee for Randy Orton vs Drew McIntyre, given his history with The Viper. However, the most likely outcome would be Mick Foley refereeing the Bayley vs Sasha Banks Hell in a Cell match.
Foley has high praise for Sasha and Bayley's NXT matches and the expectations are high for the women. Having Foley as the referee could make the already hyped match even more important. Irrespective of the outcome, as long as he won't unveil a new title, fans will 'have a nice day'.