WWE Hall of Famer Receives Death Threats from Alexa Bliss' fan
Published 08/17/2020, 7:30 AM EDT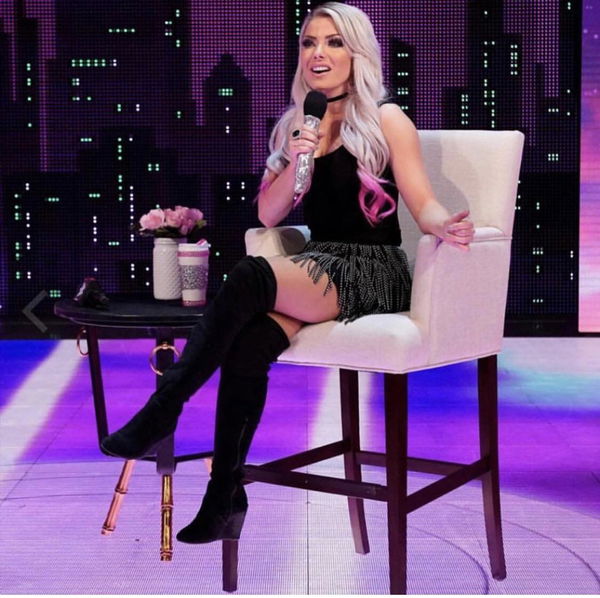 ---
---
WWE Legend and Hall of Famer D-Von Dudely talked about a horrific incident involving him and Alexa Bliss. The Hall of Famer once received death threats from a fan.
ADVERTISEMENT
Article continues below this ad
Yes, you read that right, a WWE Hall of Famer once received a death threat from a WWE fan. Once again, the center of attraction was little miss Alexa Bliss.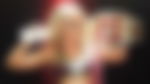 ADVERTISEMENT
Article continues below this ad
WWE fans can easily be called one of the most passionate in the world. They fall in love with characters and can cross any boundaries for their favorite gimmick.
In the 1990s, the fan craze was higher than now but lack of technology kept superstars safe. Now, with social media, every superstar can be tracked amd communication with them is also easier.
One such not so pleasant communication was revealed by D-Von Dudley. Dudley is no more an in-ring performer. He is now a WWE producer and is friends with WWE superstars like Lacey Evans, Nikki Cross, Ronda Rousey, and many more.
Among all of these, the Hall of Famer's one very good friend is Alexa Bliss. Unfortunately, this friendship was horribly misunderstood by the fans.
D-Von Dudley speaks about receiving death threats from an Alexa Bliss Fan
D-Von Dudley on the Table Talk podcast, speaks about the one incident with Alexa Bliss which almost cost him his life.
"Alexa Bliss has the craziest fans I think I have ever seen on social media. A lot of WWE fans don't realize that Alexa Bliss and I are very very good friends and we talk all the time. So when Alexa Bliss puts something on her Instagram, I say like hey great match or Lexi you look great. I get hate like oo D-Von you're so thirsty, leave her alone or you're like a teenage kid, and I'm like thank you for the teenage kid part. I even got a death threat. Once I and she took a picture and I forgot where it was and I posted it and the guy went, FU D-Von if I ever see you I'm gonna hit you, I'm gonna kill you dead, leave my Lexi alone."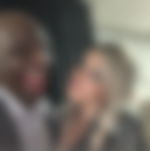 ADVERTISEMENT
Article continues below this ad
On being asked about the reason, here is what Alexa Bliss said about the passion of the WWE Universe.
"They are very passionate. I always keep an eye out for the Instagram comments. It always like D-von just post something and then BOOM people go after him. We actually find that entertaining. I feel like sometimes with the WWE and our characters and like that, people believe I am really this mean just bratty stuck up girl. They think they know our lives based on our characters and persona and they feel passionate about a comment on everything. You know sometimes it can cross the line. It's better to have people so passionate than no care at all."
As the Goddess rightly mentioned, these incidents and fans' love for their favorite Superstar can cross the line many times. We recently learned about the horrific incident that took place at the house of WWE Superstar Sonya Deville.
ADVERTISEMENT
Article continues below this ad
All details of this horrible turn of events are mentioned in the link below.