WWE Hall of Famer 'Stone Cold' Steve Austin Reveals The Question He Hates The Most
Published 01/08/2021, 6:45 AM EST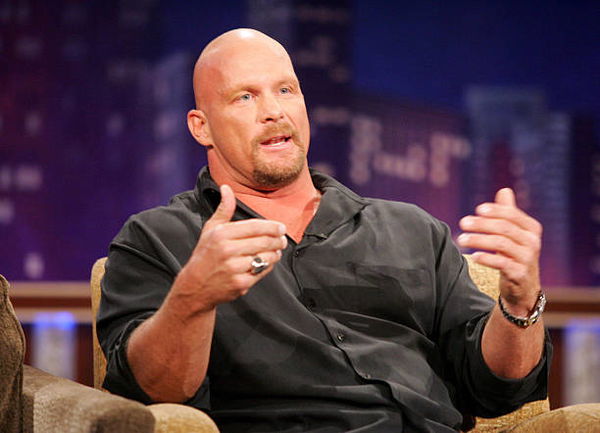 ---
---
WWE Hall of Famer, 'Stone Cold' Steve Austin was a legend on the microphone, inspiring generations of talkers. His iconic promos like "Austin 3:16" is cherished and looked up to by everyone in the wrestling world.
ADVERTISEMENT
Article continues below this ad
Hence, when he started his own talk show 'Broken Skull Sessions' on WWE Network, everyone knew he would be successful as a host. His show and interview skills not only made superstars comfortable and candid but also won the hearts of fans and critics alike.
Superstars like The Undertaker, Bret Hart, Kane, Kurt Angle, Drew McIntyre, and Bayley have appeared on the show and all left a lasting impact. They revealed never before heard information while answering Austin's questions.
ADVERTISEMENT
Article continues below this ad
Ryan Satin of Fox Sports recently interviewed the Hall of Famer. Satin asked Austin if there was any question he hated being asked during his interviewee days.
Austin spilled, "Where the name came from or this and that. I feel like it's been so long, that if you don't know by now … I've talked about it so many times. I've said it in so many interviews. You can find it anywhere."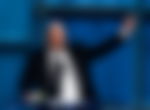 However, he clarified himself soon after saying, "But, sometimes not everyone has listened to all those interviews and they're a fan of this platform. So, inevitably, sometimes, it always gets put in there."
Steve Austin revealed the secret behind his good interviews
Austin gave credit to his team for his successful interviews and revealed how everyone works together towards excellence. However, for Austin, there is only one thing that matters.
ADVERTISEMENT
Article continues below this ad
After the first episode with Rob Van Dam, Austin said to his team, "Hey, guys. This ain't rocket science. We're not trying to save the world. This is about a good time. So, if we're not having a good time making this show, we're doing something wrong." 
"I try to shine a light on my guest, get stories from them, and get a chance to know them and have fun. And it's the fastest thirty minutes you'll see on TV."
ADVERTISEMENT
Article continues below this ad
Apart from his team, Austin credited "The Voice" Michael Schiavello as one of his inspirations during interviews.