WWE Hall of Famer Teases An In Ring Return To Fight Bayley
Published 04/13/2021, 12:29 PM EDT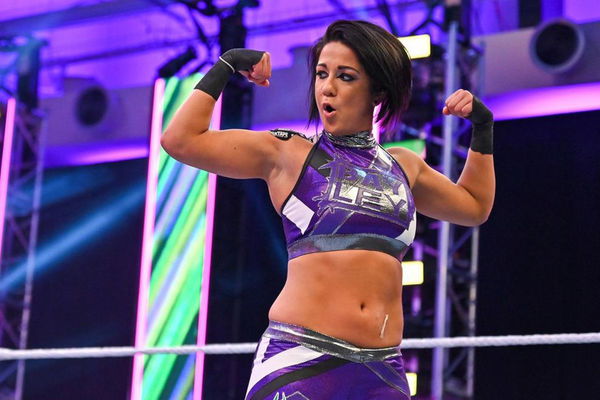 ---
---
The biggest nights of the year have finally concluded with a mixed bag of results and surprise entrances. The Raymond James Stadium was riveting with the cheers and boos as this was the first time after a year that fans were allowed back at a WWE event. From Roman Reigns' victory to Sasha Banks' loss, this year's WrestleMania had it all. However, the in-ring action wasn't all that entertained the fans. The Bella twins' backstage interaction with Bayley also excited the WWE Universe.
ADVERTISEMENT
Article continues below this ad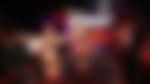 Nikki Bella calls Bayley out on Instagram
ADVERTISEMENT
Article continues below this ad
On April 12, 2021, Nikki Bella uploaded a post on Instagram with the caption, "Well I know who I want my first opponent to be if I am able to compete in that ring again….. Bayley".
The post was accompanied by photos from WrestleMania 37's Night 2 where the Bella Twins thrashed Bayley for disrespecting them along with Hulk Hogan & Titus O'Neil.
The Instagram post teases a possible return for at least one of the Bella Twins, (most probably Nikki Bella) for a brawl against Bayley. The possibility of the WWE Hall of Famer returning to in-ring action has surely jolted the fans' excitement to its peak.
In fact, Instagram comments on the post are full of fans who desperately want to see their favorite superstar in action.
The Bella Twins At WrestleMania 37
Bayley was in the midst of a full-blown squabble session with WrestleMania hosts Titus O'Neil and Hulk Hogan. Just as Bayley uttered the words, "This is my time to shine, Okay?!", the Bella Twins entered with a loud pop.
Everybody remembers the Bella Twins' infamous entrance theme music 'You can look but you can't touch,' but Bayley definitely didn't. Bayley made the mistake of touching one half of the twins, Nikki Bella, and stating,
"No no no no no no no no no. You don't talk because I just said this is my time to shine. I don't know what you two twin idiots are doing over here looking like Elmo, okay? I don't know if you heard, but John Cena is not here tonight"
ADVERTISEMENT
Article continues below this ad
The last line was the final nail in the coffin as The Bellas retaliated by saying "Ding Dong! Goodbye!", followed by a mean right elbow by Nikki and a left knee by Brie. Adding salt to the wound, the Bellas threw Bayley from the top of the ramp where they stood.
What are your thoughts? Comment down below and let us know!
ADVERTISEMENT
Article continues below this ad