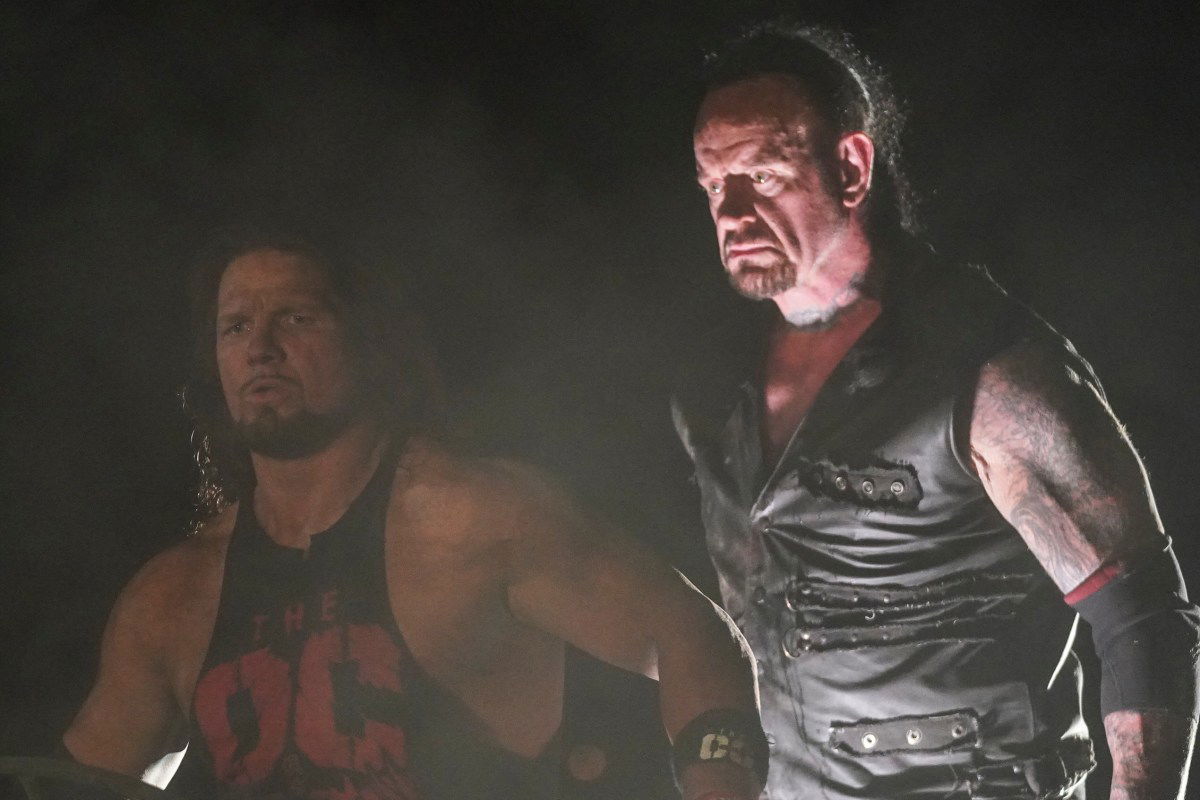 WWE presented 'The Bumpy' awards recently to commemorate the best Superstars and segments of the half-year. One of the awards was based upon the 'cinematic rivalry of the year.' Any WWE fan worth his salt knew which way this was going. AJ Styles and The Undertaker took it away by a margin, courtesy of their epic boneyard match at WrestleMania.
Interestingly, AJ was on the video chat to receive the award and give his speech. After starting out on a fun note, he thanked everyone involved in this novel concept.
Read more – "There's Still An Opportunity" – AJ Styles Calls Out The Undertaker For A Wrestlemania Match
"Let me just thank everybody who had to do with this cinematic match. I would love to take all the credit for this, and so would The Undertaker, but truth be told, Triple H and Michael Hayes helped put this thing together. We weren't sure how this was going to come out, but it turned out to be amazing."
If you thought this was it, you're in for a bigger surprise. The Undertaker made a surprise appearance on the show and had a few words of his own!
The Undertaker talks about the cinematic match
The Undertaker was also in a very thankful mood. He also praised his opponent for making the match what it was.
"I guess the WWE Universe has spoken. I can't thank you guys enough. I also want to thank all the guys behind the scenes that made this match happen. You guys are the ones that deserve this award. I also have to thank AJ Styles for calling me out and making this match happen. I'm so happy that you guys voted. You guys made our match the best cinematic match. Guys, thank you."
Notably, The Undertaker announced his retirement after defeating AJ Styles in the cinematic style match. The contest saw The Deadman's biker persona make a big return coupled with some very cool spots.
Needless to say, The Undertaker got the last match that he deserved in the company.
SOURCE: WWE The Bump