WWE Humiliates Mickie James by Sending Her Belongings in a Trash Bag Following WWE Release
Published 04/23/2021, 4:10 AM EDT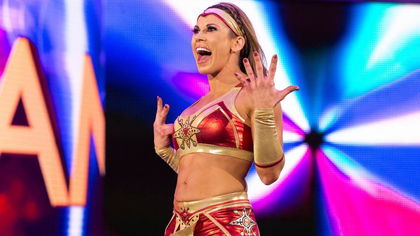 ---
---
WWE recently released about ten Superstars from the main roster. These released talents included Samoa Joe, Peyton Royce, and future Hall of Famer, Mickie James. There's no doubt that the releases were shocking, but what's more shocking is that Mickie James received her stuff from WWE in a trash bag. Can you believe that?
ADVERTISEMENT
Article continues below this ad
Yes, the former 7-time Women's Champion received her gear and other belongings in a trash bag. James did not stay mum over the incident and posted the image on Instagram, spreading the news like wildfire. Although Triple H and Stephanie McMahon have personally apologized to Mickie and fired the concerned employee, the world wants to know who it was.
ADVERTISEMENT
Article continues below this ad
Mark Carrano – the brain behind the Mickie James 'Trash Bag' incident?
There are a lot of names doing rounds on the internet of the person who is behind this incident. Most fingers point towards Mark Carrano, the Senior Director of Talent Relations in WWE. However, there is no official word or confirmation on the same.
The major reason why everyone is holding Mark Carrano's name accountable is because he has a history of being pretty cold towards talent. Dave Meltzer of the Wrestling Observer Newsletter confirmed that WWE has fired Carrano. He also mentioned that more details would come in the Observer's upcoming issue.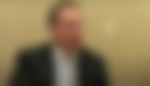 Former WWE Referee Mike Chioda had been pretty vocal about Mark Carrano on his podcast a few months ago. And he had no nice things to say about him.
As far as the trash bag incident is concerned, Mickie James isn't the first person to get their belongings in such fashion. Former WWE Divas Maria Kanellis and Gail Kim also received their items the same way a decade ago.
Maria Kanellis even called out the company on Twitter. She added how Carrano wasn't even in the WWE a decade ago, and still, she had received her items in a similar way.
ADVERTISEMENT
Article continues below this ad
This tweet was an indirect hint towards John Laurinaitis, the Head of Talent Relations. Kanellis also noted how Johnny was in a similar role in the company a decade ago. Moreover, she suggested that this is his style.
At this moment, we really don't know who's the mastermind behind this. It could very well be Carrano. But it can also be someone else. You never know. But we're sure we will know in the near future.
ADVERTISEMENT
Article continues below this ad