WWE Legend Apologizes to The Rock for Being a D*ck to Him
Published 10/17/2021, 2:23 AM EDT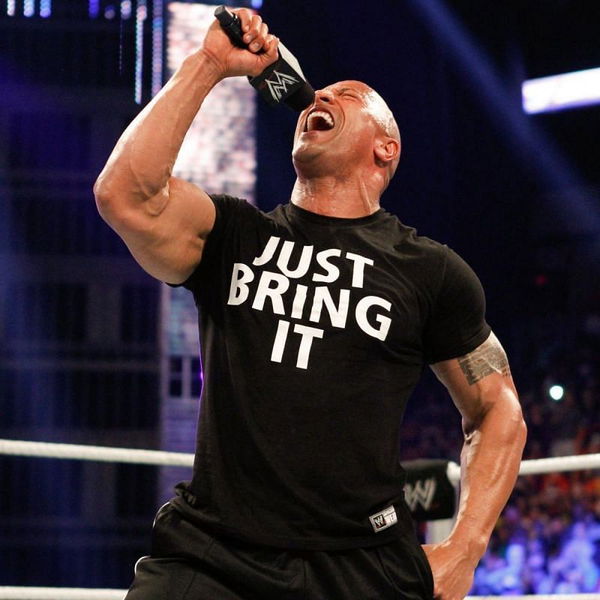 ---
---
WWE has had many phases during its development. These phases are categorized in a particular period and are termed Eras. It started with 'The Golden Age,' in the early '80s to early '90s, and in the present time, it is 'The New Era' since 2016.
ADVERTISEMENT
Article continues below this ad
If we talk about a timeline in which WWE achieved, the most is 'The Attitude Era' (the mid-'90s to early 2000s) and 'Ruthless Aggression Era' (2002 to 2008).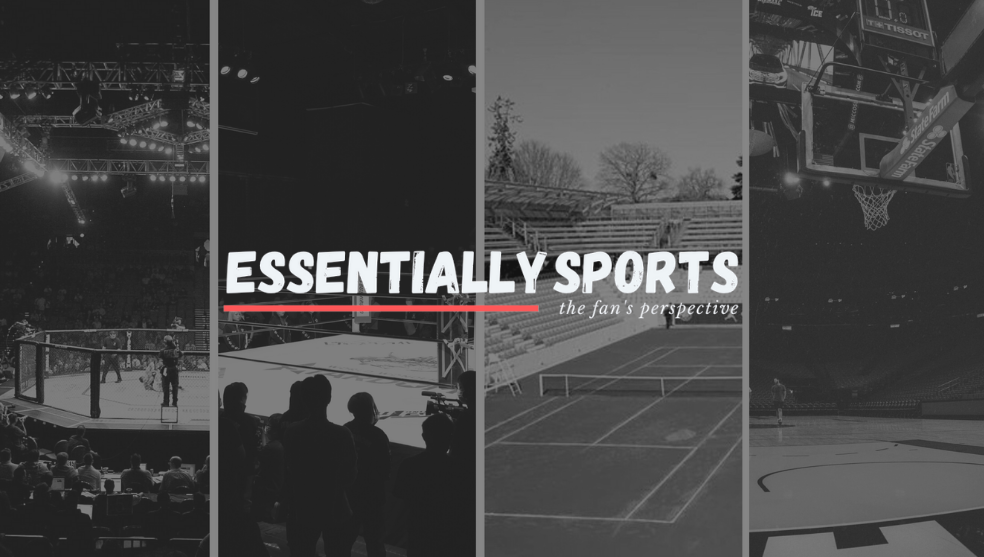 ADVERTISEMENT
Article continues below this ad
WWE's iconic superstars from mid-'90s to 2008
WWE's fame and success result from its storylines and the iconic superstars as its part. Hulk Hogan, The Undertaker, Bret Hart, Ric Flair, Steve Austin, The Rock, Kevin Nash, Triple H, John Cena, the list goes on.
We will find a common pattern here and that is, most of the superstars are from the mid-'90s to 2008.
This makes these two eras so special in the industry.
The Rock's greatness: Turning Kevin Nash's rivalry into friendship
It has been very long since both left professional wrestling. Both have established their career in Hollywood as successful on-screen superstars. In fact, Dwayne 'The Rock' Johnson is one of the most successful people in the industry.
Recently, a Twitter thread between the two gained importance. In this, Kevin Nash, with his selfie, was thanking The Rock for good quality shoes he produced along with a brand.
Great day at Indiana Comic Con. Thanks NWO Nation for the strong showing. Fantastic hotel gym. Got arms and abs in. Thanks @TheRock for putting out these bad ass kicks. Looking forward to seeing everyone tomorrow I'll hit my table at 10:30. Despite a nice wine list downstairs pic.twitter.com/utKBmWWD9k

— Kevin Nash (@RealKevinNash) October 16, 2021
Dwayne replied and acknowledged him, saying an inspiration, and commended him on his excellent shape.
You're an inspiration my brother 👏🏾💪🏾
In tremendous shape!!! Holy shit.
Way to raise the bar!

— Dwayne Johnson (@TheRock) October 16, 2021
On this, Nash replied by apologizing for his behavior back in 2002 and also applauded him for his excellent work ethic.
Following your lead. You're work ethic is amazing. You're filming schedule would kill most mortals but the promotion for your films is the grind. You film and promote at the same time. Sorry I was such a dick to you when I came back in 2002. Just trying to keep my spot.

— Kevin Nash (@RealKevinNash) October 16, 2021
I wanted us all to link up and make a lot of 💰(for us and the whole roster). WM18 was huge and a career highlight for me.
As was our big Mania buildup when we had a chance to have fun and rumble. It was a great time in our business! Wish we could've worked more! NWO4L 🥃

— Dwayne Johnson (@TheRock) October 17, 2021
Kevin Nash and The Rock: Reason behind their rivalry
Kevin Nash worked for WWE from 1993 to '96. He wrestled with his brand name 'Diesel' and became a superstar. He held various championship titles, but he skipped to WCW in 1996 because of some contractual reasons.
ADVERTISEMENT
Article continues below this ad
The Rock entered the WWE industry at the same time. He, alongside "Stone Cold" Steve Austin, emerged as the face of the brand and gained enormous success. WWE was making unmatched worth during this period.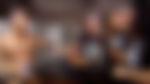 In the future, WWE purchased WCW in 2001. Kevin made his comeback and became a member of the nWo group. The Rock never had good terms with this group, which emerged as a reason for fights between the two. Also, the backstage trash-talks, in-ring conversations, personal grudges were so bad during that period, these acted as fuel in the rivalry.
ADVERTISEMENT
Article continues below this ad
This makes 'The Attitude Era' and 'The Ruthless Era' different from all others. Share your thoughts on this epic rivalry.
ALSO WATCH: "Steve Is A Stubborn Guy"- Jim Ross Reveals Why Steve Austin Never Fought Hulk Hogan At WrestleMania