WWE Legend Blackmailed Legendary Referee to Let Shawn Michaels Win the World Title
Published 11/15/2021, 1:00 PM EST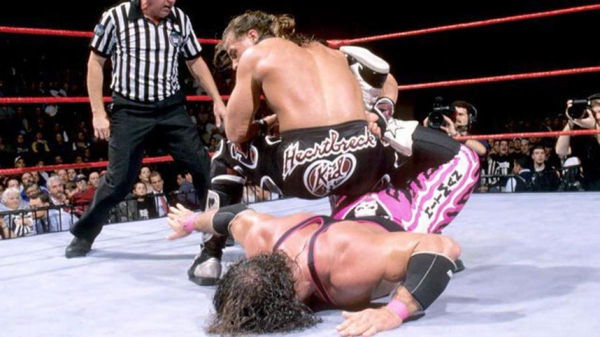 Over the years in WWE, we have experienced many controversial incidents. Sometimes these incidents have taken place outside the ring, and sometimes inside the ring. One such incident which raised a lot of eyebrows was the infamous Montreal Screwjob in 1997 at the Survivor Series PPV.
ADVERTISEMENT
Article continues below this ad
Bret Hart took on Shawn Michaels in a match for the WWF Championship. It so happened that the referee, Earl Hebner, declared Shawn Michaels as the winner of the match by submission upon order from the higher authorities. Michaels applied the Sharpshooter submission hold on
Bret Hart
. Even though Bret Hart never submitted, Shawn Michaels was declared the winner of the match.
Recently, on the "Something to Wrestle" podcast, Gerald Brisco talked about this infamous incident. Brisco revealed the conversation he had with the former WWE referee, Earl Hebner, about the screwjob that was planned beforehand.
Even though the former WWE referee was reluctant to follow the orders at first, Brisco ultimately made him agree. But what did Brisco say to Earl Hebner?
ADVERTISEMENT
Article continues below this ad
Watch This Story: The Rock to John Cena: WWE Superstars Who Created Iconic Moments at Survivor Series Over The Years
How did Gerald Brisco convince the former WWE referee for the infamous Montreal Screwjob incident?
ADVERTISEMENT
Article continues below this ad
While speaking on the "Something to Wrestle," podcast, Brisco said, "Earl was not going to do it. I just started laying it out in black and white to him. I said, 'Earl, you have a mortgage on your house, right? If Bret takes his title down there (WCW), and like I said, we're not in the greatest shape financially, we being WWF, is he going to pay your mortgage? What's going to happen to you if you refuse to do this and I have to replace you?'" (h/t: WrestlingNews.co)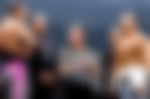 Brisco got Timmy White ready as a standby in case Earl Hebner refused to carry out the orders. Brisco even informed Earl that if he refuses to do it, his time at the company will probably be over.
ADVERTISEMENT
Article continues below this ad
The former WWE referee immediately replied by saying that he would not have done it for any other guy other than Brisco. He even claimed it was against his judgment. But ultimately, Hebner agreed to carry out the instructions and made sure Shawn Michaels won that match.