WWE Legend Booker T Recounts the Nastiest Injuries in Wrestling History
Published 04/27/2021, 8:30 AM EDT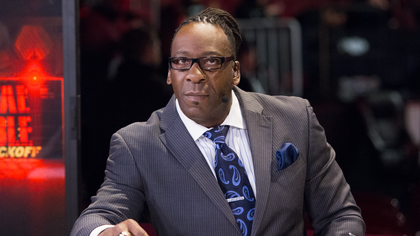 ---
---
At UFC 261, Chris Weidman suffered a horrific injury as he snapped his leg, attempting a calf kick. His opponent Uriah Hall reacted in shock as Weidman's leg folded and he crumbled to the floor. In the injury's aftermath, WWE legend Booker T detailed some of WWE's most horrific injuries.
ADVERTISEMENT
Article continues below this ad
Booker T recalls wrestling's most gruesome injuries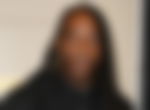 Booker T has been in the wrestling business for over three decades. His role extended beyond WWE and WCW, but his podcast also functions as an extension to his wrestling career.
ADVERTISEMENT
Article continues below this ad
On the Hall of Fame podcast, Booker T responded to a fan who asked him what were the nastiest injuries in wrestling.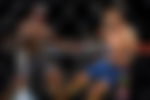 "It'll probably be Sid Vicious, doing the same thing that Chris Weidman did, just this Saturday night in a different fashion. I think Sid Vicious, his may have been even worse, from a perspective, coming down. And it was almost like the twin towers coming down. That's the way I felt when I saw Sid."
Booker T also detailed the injuries suffered by Mick Foley and former WCW superstar Johnny the Bull.
"I was there for the Mick Foley thing. I was there, in Germany, but it was nowhere near as horrific because you couldn't really see it. It was something that was so small, and if you wasn't up close and personal, like from myself being in the locker room when Gary Michael Cappetta walks in with Mick Foley's ear and says, 'I think this is Mick Foley's ear.
"He [Johnny the Bull] was wrestling the King of Hardcore in WCW, Terry Funk. He did a move; a leg drop; springboard leg drop off the top rope to the floor, and I think he messed up his scrotum. Brother was crying like a baby man. He was squirming like a fish man."
How did Sid Vicious break his leg?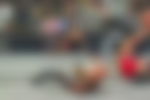 ADVERTISEMENT
Article continues below this ad
There's a reason Booker T claimed Sid Vicious' injury was the nastiest of all time. The 6ft 9, 320-pound man leaped off the top rope to deliver a big boot to Scott Steiner. Unfortunately, Sid fractured his leg on the landing, resulting in a horrible and graphic visual.
Booker T was in the WCW locker room during that match and was even in the WWE locker room during Mick Foley's injury. During a tour in Germany, another wrestling legend Vader ripped off Foley's ear during a match. According to Vader, he didn't even realize he'd ripped off Foley's ear until he saw the video.
ADVERTISEMENT
Article continues below this ad