WWE Legend Bret Hart on His Legacy: "Other Wrestlers Faded Like Ultimate Warrior and Hulk Hogan. Whereas I Still Stand Out, People Still Remember My Performance"
Published 12/19/2021, 9:30 AM EST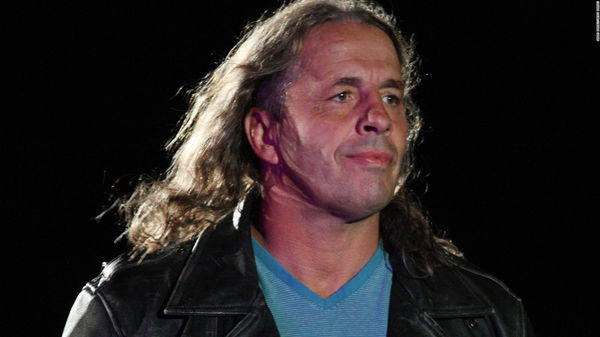 ---
---
WWE Hall of Famer Bret 'The Hitman' Hart is dubbed as 'the best there is, the best there was, the best there ever will be,' and rightly so. The Hitman made a name for himself during an ear that had superstars like Ricky Steamboat, Ric Flair, Hulk Hogan, and many others.
ADVERTISEMENT
Article continues below this ad
However, the former WWE champion recently confessed that the people do not remember 'The Ultimate Warrior' or Hulk Hogan. The people remember him, and how his charisma changed the game.
Now, we know that WWE rubbed Hart the wrong way on multiple occasions, and the Montreal Screwjob was something that put the final nail in the coffin of Hart's WWE career.
ADVERTISEMENT
Article continues below this ad
Watch This Story: Roman Reigns' Spear to Brock Lesnar's F5: Most Devastating WWE Finishers of 2021
During an interview with 'q on cbc', the legendary wrestler talked about his impact as a wrestler and the legacy that his family has given to this industry.
Hulk Hogan and Ultimate Warrior have faded away, Hart claimed
Speaking on the interview, the former WWE champion confessed that it surprised him how people still remember his name, his work, and the legacy he left behind.
However, he claimed that the memory of WWE Hall of Famers, Hulk Hogan, and The Ultimate Warrior have faded away from people's minds and they do not remember them.
"You know, it's always amazed me is that, you know, I've never been forgotten at all and people still remember me and, you know, compare me. I think in a lot of ways for you, I look back on my career. It's other wrestlers that have faded like Ultimate Warrior and Hulk Hogan and stuff they've faded more from, from people's minds. Whereas I still stand out people still remember my performances in my matches," he said.
ADVERTISEMENT
Article continues below this ad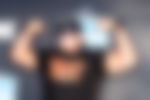 Many believe that Hart's comments may have come because of the creative difference The Hitman had with Hogan. Some wrestling fans believe that Vince McMahon had wanted Hogan to be the face of the company more than any other wrestler and that affected people like Hart.
However, this did not stop Bret from reaching extra levels of success, as the company had to put a title around his waist. The Hitman took the advantage of his popularity and shone in bright colors, forever cementing his legacy.
ADVERTISEMENT
Article continues below this ad
What do you make of Hart's comments? Let us know.