WWE Legend Broke Character to Beat Up Fan Attacking Stone Cold Steve Austin
Published 11/29/2021, 11:30 AM EST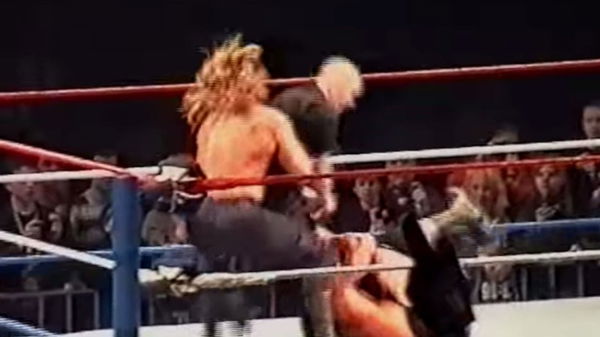 Though all the segments and matches in WWE are mostly scripted, there have been some special incidents that took place off the script. For example, sometimes in WWE, the fans have tried to put their hands on the WWE superstars like Stone Cold Steve Austin and Seth Rollins.
ADVERTISEMENT
Article continues below this ad
One such incident happened recently in November 2021 in an episode of Monday Night Raw where a fan attacked Seth Rollins. Similarly, back in 1998, a fan attacked Stone Cold Steve Austin following his match against Triple H.
When a fan attacked Stone Cold Steve Austin?
ADVERTISEMENT
Article continues below this ad
This incident happened back in 1998 when WWE was in the middle of a European Tour. In a WWE live event in Berlin, Germany, Steve Austin battled Triple H. Austin was at the peak of his WWE career and was one of the biggest stars of the company at that moment. Just prior to that match, Stone Cold Steve Austin even defeated Shawn Michaels for the WWE title.
After an impressive match against Triple H, Stone Cold Austin picked up the victory. He hit both Chyna and Triple H with the Stone Cold Stunner for the pinfall. After the match, everyone was cheering on for the 'Texas Rattlesnake' except for one fan.
Following Austin's victory, this person jumped the barricade and rushed into the ring to attack Stone Cold Steve Austin. But surprisingly, Austin did not have to do anything because Triple H defended him from the attack.
Watch This Story: The Best Moments from The Rock vs Stone Cold Steve Austin Rivalry
How did Triple H save Steve Austin?
During that time, Triple H was a heel, and Austin was a babyface. Never ever in any storyline in WWE, you will see a heel helping a babyface. But when things go beyond control, you need to break your character. That is what 'The Game' did when Austin almost got attacked by the fan.
Triple H broke his heel character and helped his colleague by almost manhandling the fan. He jumped on the fan and punched him several times. Also, the referee Mike Chioda also assisted Triple H by hitting the fan with some kicks. Soon, the security came out and took the fan backstage.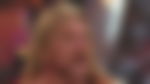 In 2013, while speaking about this incident on The Steve Austin Show podcast, Austin said (h/t: talkSPORT), "Triple H, stand-up cat, he picked that dude up, slammed him and started punching his lights out. I couldn't do anything. I couldn't help beat the guy up. I'm the babyface, but Triple H was watching my back and he beat the snot out of that guy."
ADVERTISEMENT
Article continues below this ad
Stone Cold Steve Austin noted that by paying the money, the fans have earned the right to come into the building. They may cheer or boo. But they should not come between the ropes.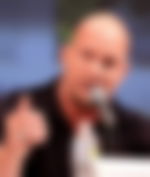 He said, "Cheer, boo, do whatever to the wrestlers, and we expect that. You don't want to be spit on, you don't want to be punched, slapped, none of that, but when someone crosses those rails or someone comes between those ropes, you're considered fair game… But I always gave Triple H credit for doing that."
ADVERTISEMENT
Article continues below this ad
It was indeed one of the craziest moments in the history of WWE. But one thing is for sure, WWE needs to improve their security to stop such attacks from the fans.