WWE Legend Gets Honest on Bret Hart and Shawn Michaels Feuding Despite Major Real Life Issues: "It Was a Complicated Offer for Bret to Accept"
Published 01/24/2022, 11:30 AM EST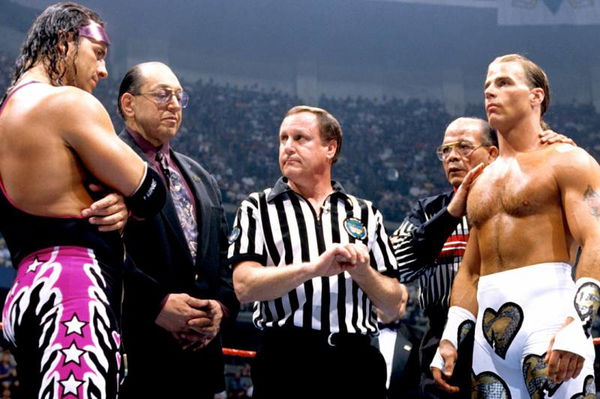 Bret "The Hit Man" Hart and "The Heartbreak Kid" Shawn Michaels have had the greatest rivalry in the history of WWE. The two Hall of Famers have competed in several exhibition matches and WWE pay-per-view events during the 90s. WWE has also produced and released a DVD documentary based on this rivalry.
ADVERTISEMENT
Article continues below this ad
The Good Ol' Jim Ross interviewed the two wrestlers in 2011 that comprehensively covers the whole 20-year relationship between Hart and Michaels. Over the years, Bret Hart has had an influence on many WWE superstars like The Undertaker, CM Punk, and many more. All of these names have cited their inspiration from Hart.
ADVERTISEMENT
Article continues below this ad
In the recent podcast, "Something To Wrestle With Bruce Prichard," Gerald Brisco, a retired wrestling professional, and a backstage producer, was asked about the whole idea of the relationship with Shawn Michaels and Bret Hart becoming somewhat toxic.
Were Bret Hart and Shawn Michaels originally supposed to face each other?
Brisco also talked about how Jim Cornette was the one that suggested that idea and how it was a complicated offer for Bret.
Brisco said, "Um, uh, once again, that word, allegedly, from what I'd been hearing, you know, Bret, Bret didn't want to drop the title, I mean, for some reason, and, and I just can't understand that issue."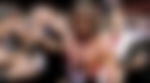 During that time, WWE had also planned to book The Undertaker or Ken Shamrock with Bret; they had many moving parts, and creators were having complications going with one story, which could impact the fans.
Finally accepting the offer
Gerald was involved with handling the live shows and agents. Since he was doing daily night shows and giving reports to Vince McMahon, he witnessed the conversation between Vince and Bret. Bret Hart was skeptical initially, but he finally realized that it was a good deal to go along with Shawn Michaels as a rival.
He said, "Cornette did offer different things, but that wasn't a program we had going and Shamrock and, and Bret wouldn't have the same buy rate as Bret and Shawn. So that was kind of a business decision to about switching opponent."
However, this business decision led to the start of the greatest rivalry in WWE history.
ADVERTISEMENT
Article continues below this ad
It's been 25 years since the "Montreal Screwjob" occurred at Survivor Series 1997. The greatest rivalry has ended because Bret Hart has forgiven Shawn Michaels for that incident.
ADVERTISEMENT
Article continues below this ad
Fans also witnessed an in-ring reunion promo in 2010 where Bret Hart and Shawn Michaels hugged each other in the ring.
Watch This Story: John Cena, Edge, and more WWE Superstars who destroyed opponents with steel chairs.