WWE Legend Goldberg Reveals WCW Wrestlers Misguided Him: "It Was to Bury Me"
Published 12/29/2021, 8:30 AM EST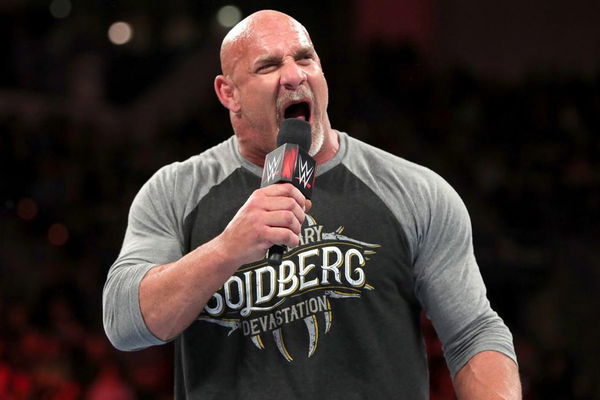 ---
---
Goldberg was the most recent guest on The Pat McAfee Show, where he talked about various things, from football to WCW to why he returned to wrestling.
ADVERTISEMENT
Article continues below this ad
One of the topics he discussed was how much of a beast he was inside the squared circle. Fans loved Goldberg because he destroyed his opponents up in the ring, and people loved that style of entertainment.
ADVERTISEMENT
Article continues below this ad
Goldberg said the reception he received in the wrestling world was like college. He said, "You're West Virginia walking into a frat party, being on the football team. Right? So you know how uncomfortable that situation was. That's exactly how it was in WCW."
Pat McAfee talked about how some wrestlers train their entire life for an opportunity to be on TV. But Goldberg came in, and those guys would have wanted his place for years.
Pat said, "You go out there, and you become a sensation. I couldn't even fathom the bullsh*t drama that was potentially happening."
Due to all the politics backstage, Goldberg said people wondered why he acted the way he did during his first WWE run. People were constantly out to get him for his success with the fans.
"People wonder why the way I was when I arrived in WWE the first time? I was a man that was always looking behind his back. I always had my back up against the wall."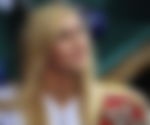 "Because I thought people would give me that, positive advice that I thought was going to help me, but, ultimately it was to bury me. It is what it is."
Goldberg said he was very respectful towards all wrestlers who worked for 25 years and jumped off buildings for 15 bucks to get on TV.
Goldberg did his stunts in his movies.
After he retired from wrestling, the former WCW champion starred in a couple of TV shows and movies such as The Flash and The Longest Yard.
In The Longest Yard, which featured Adam Sandler, Chris Rock, and The Great Khali, Goldberg played the role of 'Battle.'
In the movie, he had to do a few stunts, and usually, actors get stunt doubles to do it for them. However, Goldberg did his own action scenes and was the only one without a double in the whole film.
"Everyone had a double in the movie. But god damn it, I did everything. Everything except rundown on one kickoff."
ADVERTISEMENT
Article continues below this ad
The Longest Yard was a movie based on a football player who landed in jail. In jail, he meets the warden, a football fan, and the warden asks him to put together a football team of prisoners to play against the correctional officers.
The movie was released in 2005 and grossed $158.1 million at the box office.
ADVERTISEMENT
Article continues below this ad
What did you make of Goldberg's comments? Let us know.