WWE Legend Hulk Hogan Loses Massive Weight Amid Health Concerns
Published 11/30/2021, 12:48 PM EST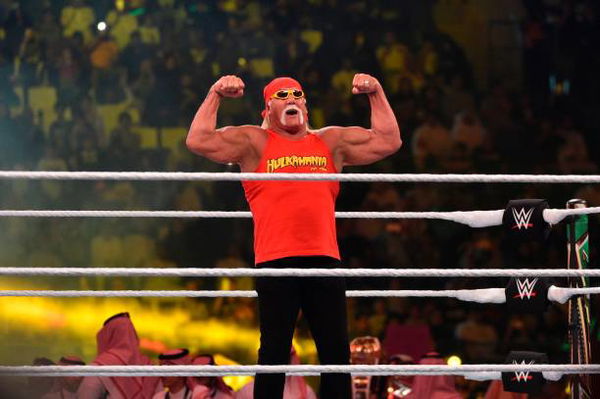 ---
---
Losing weight requires discipline. It's difficult for young individuals, so for someone well past his prime, it could become unbearable. But, the wrestling industry's very own, Hulk Hogan, proved that if one puts their mind to it, nothing is unachievable.
ADVERTISEMENT
Article continues below this ad
The Immortal One took to social media to reveal his physical transformation. According to him, he dropped a massive amount of weight, and the scales hit 275 lbs. This was his 9th grade weight, and he was back to that.
 

View this post on Instagram

 
ADVERTISEMENT
Article continues below this ad
However, Hogan maintained much of his muscle tone. Even in the photograph he uploaded, he's showing off his impressive bulky triceps. Keeping that aside, his arms, chest, and even shoulders look great for a man of his age.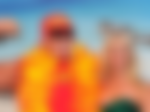 Several entities, such as Braun Strowman (Adam Scherr), Nick Hogan, and others, claimed Hogan looked dapper. Well, of course he did.
The Immortal One hasn't been keeping extremely well
The time when Hogan lost weight, he wasn't keeping well. It was reported that his shoulders and biceps were facing issues along with others. He had to go for a tonne of physical therapy to ensure he can recover.
According to Eric Bischoff, Hogan's recovery process pushed him to keep a check on his physical fitness. As a result, he spent quite some time in the gym.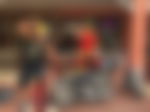 "I was just with Hulk a week and a half or two weeks ago and he is training. Although the training is a little bit different than it used to be, he's doing his physical therapy four or five days a week, a couple hours a day. Gets home and spends another hour or two in the gym and is eating as healthy as he can eat and I'm sure he's praying his heart out to try to get a lot of the mobility back that 17 back surgeries and a couple hip replacements will take away from you." H/t ComicBook
Ric Flair opens up on the health of Hulk Hogan
The Nature Boy and The Immortal One are quite close. Hence, they keep a check on each other's health. During one episode on Wooooo Nation Uncensored, Ric Flair revealed that Hogan wasn't keeping well.
"He's having some really bad health issues but he keeps up with me. We support each other, good and bad. When I was in the hospital he flew up that day like everybody else that came up to see me…Hulk was gracious." H/t ComicBook
ADVERTISEMENT
Article continues below this ad
It's not going to be easy for Hulk Hogan to become completely fit considering the number of surgeries he has had. However, with him visiting the gym often and losing weight, it doesn't seem impossible.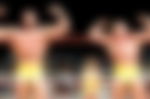 It could be sometime before The Immortal One feels like himself again. But, after everything he has put his body through during his wrestling career, the healing process could become a longer one than anticipated.
ADVERTISEMENT
Article continues below this ad
Watch this story: A List of Wrestlers Who Held WWE Championships
Hopefully, he'll be good as new in no time!