WWE Legend Jake the Snake Roberts Reveals he was Afraid of Snakes
Published 06/05/2021, 12:07 PM EDT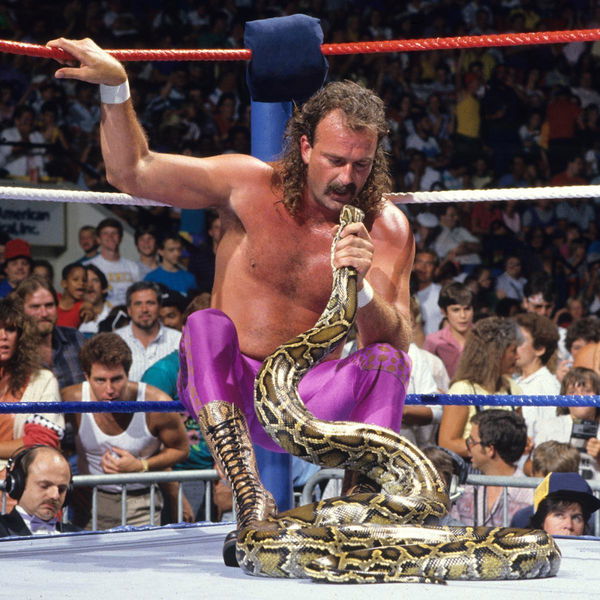 ---
---
Jake the Snake Roberts was one of the best heels in the business. Everything about him, from his wrestling to his presentation, screamed sneaky and slimy. Hence, Vince McMahon drew up 'Jake the Snake' as his gimmick. As you'd expect, Jake took the idea and ran with it.
ADVERTISEMENT
Article continues below this ad
Jake the Snake Roberts reveals some shocking facts
ADVERTISEMENT
Article continues below this ad
Although it seemed like Jake was a natural at handling reptiles, especially huge snakes, the thought of handling a serpent terrified him. WWE had to call a person who could teach him to handle the snakes, but he blew the trainer off. Instead, he took his own approach.
On WWE's Most Wanted Treasures on A&E, Jake the Snake Roberts and AJ Francis tracked down lost wrestling memorabilia. The episode with Jake included a snake bag. During the show, Jake also revealed his fear towards serpents.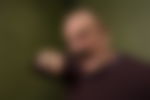 "I'm afraid of snakes and WWE tried to hire somebody to teach me how to deal with the snakes and I blew them off. The first time that I touched that snake was the first time I had to pick it up in the ring.
"But there's something that happens to me when I walk out that door. Because once that bell rings I did that transformation to Jake the Snake; no problem. Jake's not afraid of anybody, even snakes.
Jake's iconic WWE moments
If you're one of the best heels in WWE, you're bound to have some iconic moments. In his legendary career, Roberts handled a variety of snakes and opponents, ranging from boa constrictors to cobras.
His scaly pals gave him a psychological advantage over his opponents, and it made him one of the most engaging characters of all time.
Roberts' snakes have bitten many of his opponents, but two of the most iconic bites were on Randy Savage and the Ultimate Warrior. In 1991, Jake goaded Randy Savage to leave the commentary desk and step into the ring with him. When Savage obliged, Jake took him down, and his cobra sunk its fangs into Savage's arm.
ADVERTISEMENT
Article continues below this ad
In 1989, Roberts struck fear into the heart of Andre the Giant with his snake. The legend's fear of serpents became a focal point of that feud and took it to the next level. It proved that Andre had a weakness, and one could scare him.
Roberts had many similar moments, including rivalries with The Ultimate Warrior, Hogan, Undertaker and Steve Austin.
ADVERTISEMENT
Article continues below this ad
He now manages Lance Archer in AEW and is still sinking fear in the hearts of Archer's opponents.