WWE Legend Kane Reveals He got a Character Attribute from His Dog
Published 04/24/2021, 1:40 AM EDT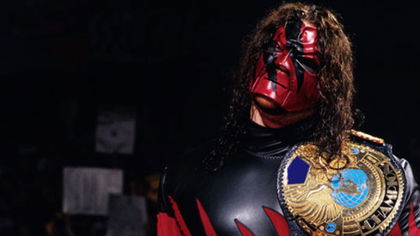 ---
---
Although he's hung his mask in favour of a political career, Kane remains one of WWE's most popular Superstars. He attributes a large part of that popularity to his run as the masked demon. Demon Kane was one of the most terrifying characters in WWE history, and he revealed a fascinating detail about it.
ADVERTISEMENT
Article continues below this ad
Kane drops a fascinating detail about his character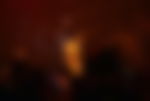 Being a masked wrestler takes away a bit of the character work that goes into making a WWE superstar recognizable. However, Kane's mask and his gargantuan size made him hard to miss. Aside from luchadors like Rey Mysterio and Jushin Thunder Liger, Kane remains the most popular masked wrestler.
ADVERTISEMENT
Article continues below this ad
A terrifying part of his presentation as a demon was a creepy head tilt. On the A&E exclusive with AJ Francis, called WWE's Most Wanted Treasures, Kane revealed a fascinating detail about the signature head tilt and its inspiration.
"Do you know where I got like, the head tilt from? My dog. St. Bernard named Annie." It is startling that a dog inspired one of the greatest wrestlers of all time, but such is the life of a WWE superstar.
"I just did that once, and it was the creepiest thing you'd ever seen," said Kane. The current mayor of Knox County entered the WWE Hall of Fame in 2021, where he delivered a rousing speech inside the Thunderdome.
In the sneak peek video, Undertaker also commented on Kane's character. "Everybody focuses on your face and when you wear a mask, you lose all that ability to tell that story, and that's why the head tilt was so good."
WWE's Most Wanted Treasures
ADVERTISEMENT
Article continues below this ad
As a part of WWE's deal with television network A&E, which also has a streaming service, a show about WWE memorabilia has made headlines. WWE's Most Wanted Treasures features Triple H and Stephanie McMahon, tracking WWE's most iconic, lost memorabilia.
These include fascinating items like Mankind's mask, Undertaker's Urn and casket, wrestling gear, Ric Flair's robes, and many such items. AJ Francis, a wrestler in training and former NFL football player, hosts the show. He's represented the New England Patriots, Miami Dolphins, Seattle Seahawks, Tampa Bay Buccaneers, and Washington before becoming a wrestler.
The first episode of the show features memorabilia belonging to Mick Foley, also known as Cactus Jack, Mankind, and Dude Love. The second episode features Undertaker and Kane, which promises to be a killer episode.
ADVERTISEMENT
Article continues below this ad