WWE Legend Kurt Angle Reveals He'd Come Out of Retirement on Only One Condition!
Published 08/03/2021, 7:20 AM EDT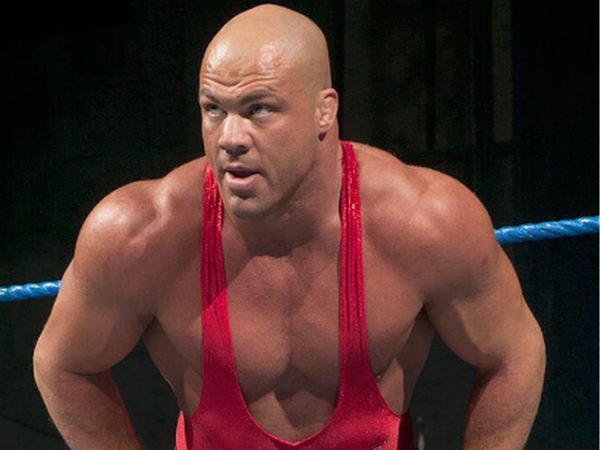 ---
---
Anybody who knows Kurt Angle, knows that it would be a delight to have him back in the ring for one more match. However, it's not going to be easy bringing him to the ring again.
ADVERTISEMENT
Article continues below this ad
During a conversation with Conrad Thompson, the veteran Superstar revealed exactly what it would take to bring him to the squared circle again. It's a massive sum of money!
"If they pay me ten million dollars, I would do one more."
ADVERTISEMENT
Article continues below this ad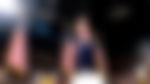 Kurt Angle isn't limiting his return for one last match ato WWE Superstars. He is ready to wrestle anybody, provided he gets the ten million!
"I'll wrestle Kenny for ten million. I'll get my a** kicked."
However, he explained that more than convincing a company to pay him ten million, it would be harder to convince Mrs. Angle to let him wrestle one last time. In fact, he would lie about a business trip and apologize when he returned with a check and bandages.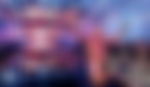 Kurt Angle teased a match against John Cena
Everyone knows Angle wanted his last match to be against John Cena. He thought since he started Cena's career, it would be a full circle if Cena finished his. Unfortunately, WWE booked him against Baron Corbin, even though John Cena was present at the PPV, and even cut a segment.
However, when the confirmed news of Cena's return surfaced, Kurt Angle teased a final return against The Invisible Man to have his own dream retirement match.
Watch this story: John Cena to Brock Lesnar: Six WWE Superstars Who Dared to Mock The Undertaker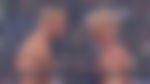 ADVERTISEMENT
Article continues below this ad
Obviously it was a joke at the time, but the whole idea that Angle still wants that match was wholesome!
WWE wanted to bring back The Olympic Gold Medalist
Angle and WWE were talking about his return to the company. None of the two parties revealed in what capacity he was supposed to return. However, Kurt Angle was quite excited by it. Unfortunately, no further news or reports have surfaced about the matter. It's possible Angle and WWE couldn't decide on mutual terms.
ADVERTISEMENT
Article continues below this ad
However, if there's one role he could take up in any wrestling company, it would be as a commentator. He expressed his desire to sit at the announcers' table during the same conversation.
Do you think Kurt Angle would make a good commentator? Let us know in the comments below.