WWE Legend Kurt Angle Reveals the Real Reason He Was Not on Raw Legends Night
Published 01/10/2021, 1:48 PM EST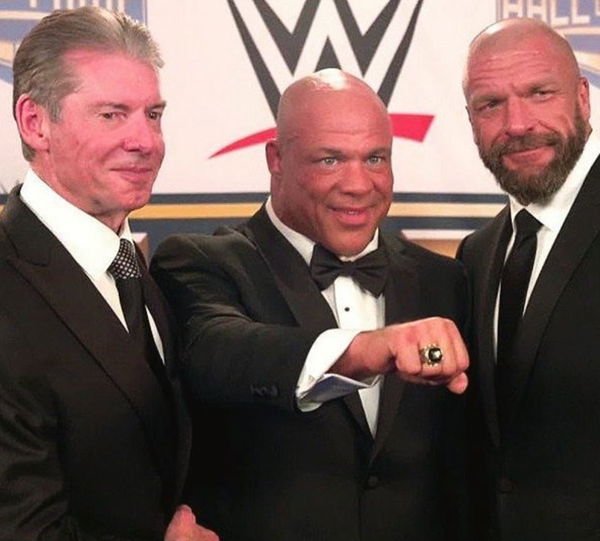 ---
---
WWE kicked off 2021 with Legends Night on Monday Night Raw. Several legends such as Hulk Hogan, Ric Flair, Mickie James, and others made appearances; additionally, Bill Goldberg made a surprise appearance to challenge Drew McIntyre for the WWE Championship at Royal Rumble 2021.
ADVERTISEMENT
Article continues below this ad
However, some legends who were supposed to be present didn't show up. Kurt Angle was one of them. Recently, he revealed why he could not attend the event even though he was on the list.
According to Angle, he already made commitments to other plans that he could not cancel.
ADVERTISEMENT
Article continues below this ad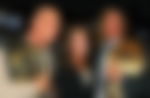 "I had a prior engagement I was committed to. I couldn't get out of it."
The other legends who did not attend the event are Carlito and Candice Michelle.
Why did the pro-wrestler leave WWE?
Kurt Angle has had a truly legendary WWE career and is a very worthy owner of the Hall of Fame ring. Unfortunately, he quit the company in 2006 when Vince McMahon realized that he had a prescription drug problem.
He returned to WWE in 2017 when WWE inducted him in the Hall of Fame and made him a backstage producer. Even though he didn't wrestle for a while following his return, McMahon put him in shorter matches when Angle entered the ring.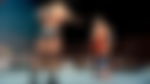 "I don't think it was to criticise me because I did leave WWE high and dry in 2006. It was my choice to leave and I know Vince McMahon and I didn't part on good terms and I went straight to the other company [TNA].
"Coming back Vince never forgot that I had a painkiller problem and I had a severe neck problem and I think when Vince brought me back he looked at me as a liability.
"I think that's why he had me do the shorter matches. He had me help put talent over. He never really ran with me with a title run or anything like that. So, I was expecting that."
Kurt Angle denied the contract WWE offered
ADVERTISEMENT
Article continues below this ad
Coming to 2020, WWE released Kurt Angle because of budget cuts during the pandemic. Since then, the company has tried to bring him back, but he refused to agree to the terms of the contract. Furthermore, he wanted to work for his own company.
"It's just pound the pavement, doing a lot of meetings, a lot of virtual meetings and doing endorsements, some movies that I've been talking to agencies and my manager [about], just getting into the acting industry and doing more with that. My Physically Fit nutrition company, that's my first priority. That's the reason why I didn't take the job at WWE because I wanted to work more on my supplement company and make sure it succeeds."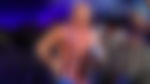 ADVERTISEMENT
Article continues below this ad
There's a good chance that Kurt Angle might not return to WWE to wrestle, but he might make appearances once in a while for interviews and events. However, he will always be an important part in WWE's history.