WWE Legend Kurt Angle Reveals Why Vince McMahon Failed With the XFL
Published 03/20/2021, 1:46 PM EDT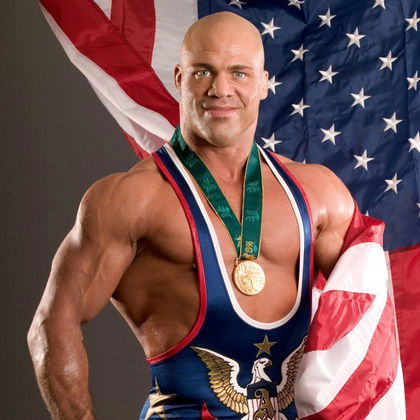 ---
---
We often regard Vince McMahon as one of the smartest business owners in the world. Only a genius can get millions of people to watch the sports entertainment phenomenon called WWE. However, one of Vince's least successful ideas was the XFL. This football league was Vince McMahon's biggest failure, and Kurt Angle gives his honest verdict on the league.
ADVERTISEMENT
Article continues below this ad
Kurt Angle talks about Vince McMahon's XFL
ADVERTISEMENT
Article continues below this ad
Kurt Angle was a great professional wrestler, but he was quite the football player too. At Mt. Lebanon High School, Angle played as a linebacker and won many varsity letters for his skills. However, Angle leaned towards wrestling, and the rest is history.
On the Kurt Angle Show, the Hall of Famer gave his honest opinion on the XFL. "I thought it was a great concept. I mean, you know, if Vince McMahon is gonna, you know, he can do anything, he can make anything possible."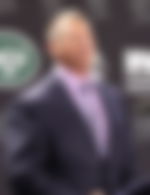 Angle continued, "I think he had some great concepts for the XFL, for the league, and I think he had some not-so-great concepts, and it was a learning curve. In the first season, he made a lot of mistakes and there were a lot of things that the NFL picked up that Vince was doing. Camera angles and stuff like that."
Angle even claimed McMahon tried to make the XFL more like the WWE.
"He was spot on with a lot of things; he just tried to make it a little more entertaining, more pro-wrestling-ish, and I think that might've hurt a little bit. I believe if they were to continue the second season, Vince would've succeeded. He was gonna get it right the second time. He tried to do it last year, but there was no chance."
Dwayne Johnson owns the XFL right now
In 2001, Vince McMahon ran the XFL in collaboration with NBC and Dick Ebersol. Originally meant to be a competitor to the NFL, the XFL crashed and burned after only one season.
ADVERTISEMENT
Article continues below this ad
McMahon and Ebersol lost a collective $35 million on the league, leading to McMahon calling it a colossal failure.
In 2020, McMahon tried to restart the league, but because of a bankruptcy-related court case, McMahon decided not to buy back the league. Instead, the league was sold to a former wrestler and Hollywood's highest-paid actor, Dwayne Johnson.
Johnson co-owns the league with RedBird Capital, a New York-based investment service, Dany Garcia, an American businesswoman and CEO of the Garcia Companies, which oversee Johnson's Seven Bucks Companies and Teremana Tequila.
ADVERTISEMENT
Article continues below this ad