WWE Legend Mick Foley Regrets Not Facing Vince McMahon at WrestleMania X7
Published 03/31/2021, 9:30 AM EDT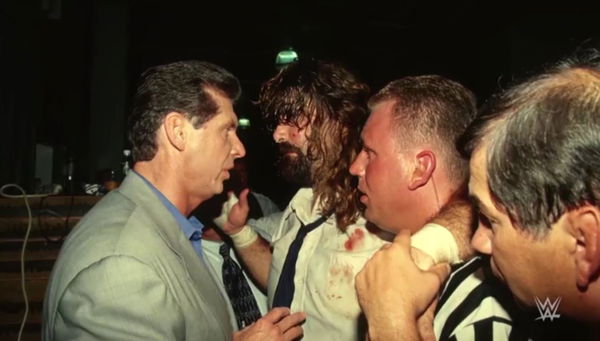 ---
---
WrestleMania X7 is one of the best wrestling PPVs of all time. It had it all, from great wrestling to glorious moments and perfect storytelling. At the event, WWE CEO Vince McMahon wrestled his son Shane in a No Disqualification match. But the plan was not to have Shane in the match, but actually Mick Foley.
ADVERTISEMENT
Article continues below this ad
Mick Foley explains why he didn't face Vince McMahon at WrestleMania
ADVERTISEMENT
Article continues below this ad
In 2000, Mick Foley enjoyed what he thought was the last run of his wrestling career. The Hardcore Legend lost to Triple H in a career-threatening match at No Way Out but returned for one night at WrestleMania 2000. After that, Foley took up the commissioner's role in WWE and butt heads with Vince McMahon.
Their rivalry went to the next level once McMahon had Foley fired and beaten up, only for Foley to return on the night before WrestleMania X7 and declare himself the special guest referee.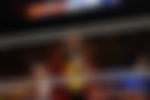 The original match was Foley vs McMahon, but the Hardcore Legend explains why it never happened in an interview with Inside the Ropes.
"I was really a stickler for details. I didn't like holes in storylines, and I thought the idea of coming back and demanding my job back was not realistic," said Foley.
"It's his company, he's allowed to fire me. We have 200 people here right, maybe one of you would've thought a tiny bit less of me if I had exercised my right to come back for that match.
"I could've easily come back and it would have been a big match and it would've been a good money match, like a really good money match.
"What it came down to was that I really at that time took that retirement stipulation seriously, and I was hellbent on never wrestling again."
Foley regrets not facing Vince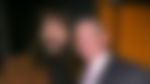 According to Foley, not taking that match strained his relationship with the boss. He even claimed to call him Mr. McMahon and not Vince.
"If I'd known that I was going to come back another fourteen times and make a mockery out of that stipulation, I certainly would've cashed in in 2001 and wrestled Vince.
ADVERTISEMENT
Article continues below this ad
"It wouldn't have necessarily been a great technical match, but we would have had a heck of a storyline. I used to call him Vince. You know, I called him Vince and now I refer to him as Mr McMahon, even when I see him. 'Hello, Mr. McMahon.'
"So it hurt that relationship, cost me a lot of money, and would have been a good match to have on a great WrestleMania."
Instead of Foley vs McMahon, we saw an entertaining match between father and son, where the son drove a trash can into his father's face to win. Also, Linda McMahon receives the pop of her life as she rises out of her wheelchair and comatose state.
ADVERTISEMENT
Article continues below this ad