WWE Legend Names the Michael Jordan, LeBron James, Kobe Bryant and Steph Curry of WWE
Published 12/29/2021, 9:30 AM EST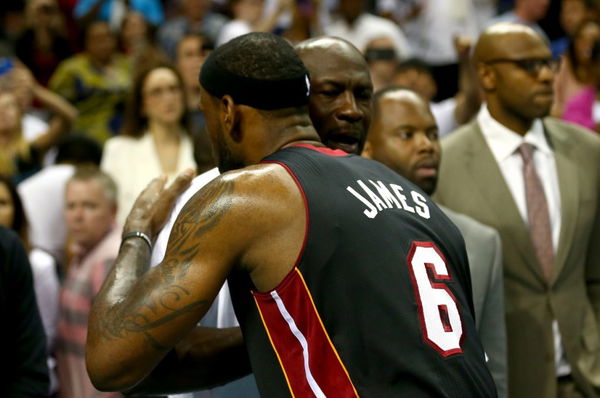 ---
---
There will always exist a debate in every sport regarding who is the greatest of all time in that sport. In Basketball, Michael Jordan, LeBron James, Kobe Bryant, and Steph Curry are regarded as the very best in the business.
ADVERTISEMENT
Article continues below this ad
In WWE also, there is a similar debate among the WWE Universe. Recently, WWE legend Jeff Jarrett compared the NBA stars with the WWE superstars.
He revealed who, according to him, were the LeBron James, Michael Jordan, Kobe Bryant, and Steph Curry of WWE.
ADVERTISEMENT
Article continues below this ad
Who are WWE's LeBron James and Michael Jordan according to Jeff Jarrett?
In an interview with Bally Sports, Jeff Jarrett mentioned Dwayne 'The Rock' Johnson as the Michael Jordan of WWE. Michael Jordan is one of the most successful basketball players in terms of personal achievements. Almost every year he played in the NBA, he became a part of the All-Stars.
Michael Jordan commercialized the game as several sports franchises started taking more interest in NBA following Jordan's arrival in NBA. He became one of the biggest celebrities, apart from being an NBA star.
Similarly, The Rock stepped foot in Hollywood and is today one of the highest-paid actors in the world. Apart from main-eventing WrestleMania, he produced multiple hit movies. His latest movie, Red Notice, is breaking records all across the world.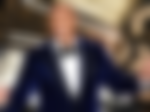 Comparing the two great athletes, Jarrett said, "How can you deny Dwayne Johnson? The biggest box office attraction. So Michael Jordan makes more money today off his shoes than he did when he retired. Jordan transcended his game and The Rock certainly transcended."
The WWE Hall of Famer also talked about the LeBron James of WWE. He immediately took Brock Lesnar's name. He said, "So that's dominant and physical. Brock Lesnar. It's unbelievable what he did. He left our world and went to UFC. He dominated and came back."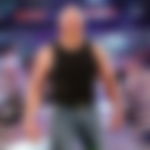 LeBron James is an incredible athlete that can do almost everything in the game. LeBron is the most complete player and can play in various positions. Over the years, LeBron James has proved his versatility to everyone.
Similarly, Brock also had achieved success in UFC. Even recently in WWE, he is involved in a lot of funny segments. So, the Beast Incarnate is also a complete package and has proven himself time and again.
Watch This Story: Roman Reigns' Spear to Brock Lesnar's F5: Most Devastating WWE Finishers of 2021
Jeff Jarrett names his 'Kobe Bryant' and 'Steph Curry' of WWE
The WWE legend revealed one of The Rock's biggest rivals, John Cena, as the Kobe Bryant of WWE. He related the two based on the Mamba Mentality. For both the athletes, it is all about trying to be a better version of themselves based on the values of life.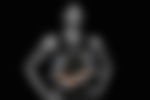 He said, "Cena has that killer instinct. Night in and night out with a really killer attitude. When you hear about that mentality, the Mamba Mentality, it's Cena."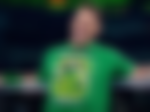 ADVERTISEMENT
Article continues below this ad
Earlier in the interview, Jarrett also mentioned Bret Hart as the Steph Curry of WWE. He revealed that even though one did not think Bret will be a really big player in 1985-89 and in the late 90s, Bret became a star through his hard work, just like Steph Curry.
He said, "Bret was born into a wrestling family and Steph was born into a (basketball) family. Both men learned the trait, learned the craft, and really worked hard."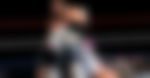 ADVERTISEMENT
Article continues below this ad
Jarrett revealed that the Bret Hart and Stone Cold Steve Austin match at Madison Square Garden was one of the iconic moments in the industry.