WWE Legend on Goldberg Ending Bret Hart's Career: "I Would Rate Him a Zero If Not Lower Than That"
Published 12/25/2021, 10:30 AM EST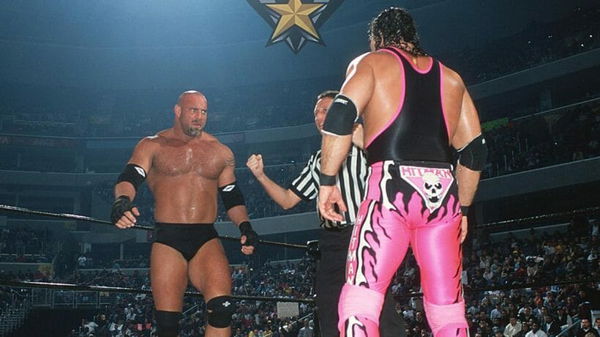 ---
---
WWE Hall of Famer Goldberg rose to fame in the late 90s and arguably became the hottest thing in the wrestling industry during the Monday Night Wars. However, former WWE champion Bret Hart thinks otherwise.
ADVERTISEMENT
Article continues below this ad
The WCW superstar had the reputation of hitting his opponents hard. In the wrestling business, the fighters are responsible for taking care of each other while wrestling.
Recently, Bret gave Goldberg a zero rating in terms of in-ring skills. WWE legend Jim Cornette slightly agrees with Bret and confessed his feelings about the incident.
ADVERTISEMENT
Article continues below this ad
Watch This Story: Brock Lesnar to John Cena: Most Surprising WWE Returns of 2021
Bret Hart got legitimately injured by Goldberg in a match at Starrcade in 1999. In the injury's aftermath, the WWE Hall of Famer suffered post-concussion syndrome, which rendered him unable to continue inside the ring.
Jim Cornette stands with Bret Hart about his ill feelings about Goldberg
Speaking on his podcast 'Drive Thru', the veteran wrestling promoter reflected back to the time when Goldberg delivered a sidekick to Bret Hart at the WCW Starrcade PPV '99.
The kick was so lethal that it ended The Hitman's career. Since then, Bret has had mixed feelings about the Icon and recently he stated that Goldberg has zero knowledge to work inside the ring.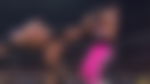 Speaking on his podcast, Cornette confessed that Goldberg was not the brightest in-ring performer. He further stated that if someone had ended his career just like Bret Hart's, he would've also given him a 0 out of 10.
"I'm not disagreeing with Bret Hart because if somebody ended my career when I was at the top of my game and making millions of dollars per year because they kicked me in the fu*cking head and gave me a concussion. I would rate them a zero if not lower than that. At the same point, speaking objectively at things. He wasn't a zero but he was very close to those low single digits because that was the thing." said Cornette.
ADVERTISEMENT
Article continues below this ad
Eventually, over two decades after this event, The Hitman once confessed that Goldberg is a good human being, and he doesn't have ill feelings for him as a human being.
However, as a wrestler, Bret thinks that Goldberg is one of the most unsafe workers in the industry.
ADVERTISEMENT
Article continues below this ad
Do you agree with Cornette? Let us know.