WWE Legend on Shawn Michaels' Distasteful Comments on Bret Hart: "I Don't Think It Was Appropriate"
Published 01/03/2022, 10:30 AM EST

Follow Us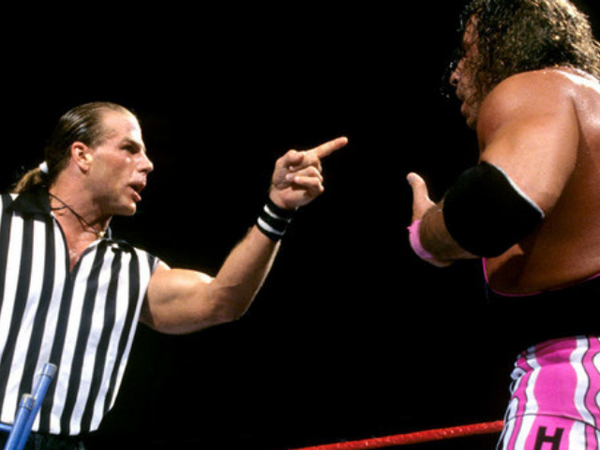 Tammy Lynn Stych aka WWE Hall of Famer Sunny is a name that the pro-wrestling world knows for various reasons. However, two of the reasons the WWE Universe will always remember her are Shawn Michaels and Bret Hart.
There was a segment back in 1997 where Shawn Micheals delivered a 'Sunny Days' speech. In this, he indicated that Bret Hart was in a relationship with Sunny and not the family man everyone perceived him to be. Ofcourse, Hart did not take too well to this comment.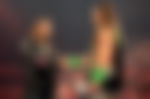 ADVERTISEMENT
Article continues below this ad
Now, Bruce Prichard and Conrad Thompson had a conversation about what went on backstage after The Heartbreak Kid passed the comment on The Hitman.
"People had kind of chosen sides, if you will. People in Shawn's camp, people in Bret's camp. I think that Bret and Shawn stirred up both sides. I think they equally take credit for stirring the other one up. And, I don't think it was appropriate to do on live TV. It was an inside deal. I don't like doing inside, personal stuff on air and in public. It doesn't add anything to the product."
It's widely known that Shawn and Bret did not like each other. There is no concrete evidence to back-up the claim Michaels' made back in the day.
Watch This Story: WWE Day 1 Results: Brock Lesnar Rises, Becky Lynch Retains Again, and More!
Bret Hart clarified his relationship with WWE Hall of Famer Sunny
On the 29th episode on Confessions of The Hitman webseries, Hart recollected the biggest rumour of his career. In that he revealed that there was never anything going on between him and Sunny.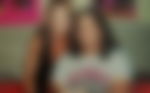 They were friends and he maintained a good relationship with all the female Superstars during his time. His idea was to ensure he got along with them, and he did.
ADVERTISEMENT
Article continues below this ad
However, the way the rumours spread like wildfire, he revealed almost wishing that he actually had a relationship with Sunny.
"The one where they talked about me having a relationship with Sunny, I almost kind of wished I did, but the fact of the matter is that I never did and there was never any truth to those rumors ever. And I don't know where they came from." H/t InsideTheRopes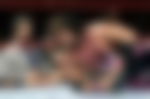 ADVERTISEMENT
Article continues below this ad
Even WWE Hall of Famer Sunny gave the same verdict about her relationship with Hart. She revealed being good friends with him and nothing more.