WWE Legend Recalls Vince McMahon Screaming in His Ear During Commentary
Published 09/02/2021, 1:13 PM EDT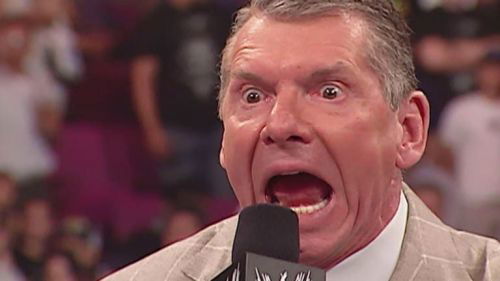 ---
---
Anybody who knows Vince McMahon knows his erratic personality. Even though a majority of current and ex-wrestlers shower him with praises, there are some who don't. And by multiple reports, no one wants to get on McMahon's bad side.
ADVERTISEMENT
Article continues below this ad
WWE Hall of Famer Jeff Jarrett recalled about the time Vince McMahon was screaming in his ear. On his "My World with Jeff Jarrett" podcast, Jarrett talked about the 1999 WWE SummerSlam. According to him, Vince was howling in his ear during a show in Detroit when he was on commentary.
ADVERTISEMENT
Article continues below this ad
"One time he was screaming in my ear so loud I could not hear myself think, and I literally froze and didn't say anything," Jarrett said. "I could hear him say, 'Are you just going to sit there and say nothing?' It's not easy, but yes, he's in your ear. I don't remember specifically who was there, who wasn't there on this show. But yeah, that was a rough go of it.
After hearing this, we would never dare to cross Vince McMahon in any capacity. However, Jeff Jarrett isn't the only one who spoke out about McMahon.
Watch This Story – Roman Reigns Gets Attacked, Becky Lynch Refuses Rematch And More: Best Moments From WWE SmackDown (August 27th, 2021)

Former WWE head writer on Vince McMahon
WWE's former head writer, Vince Russo, also revealed his experience of working with Mr. McMahon. Russo spoke with complete honesty, that he wanted to be around Vince as little as possible, because Vince did not allow him a second to breathe. He wanted to get away from Vince, and did not want Vince's attention.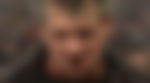 ADVERTISEMENT
Article continues below this ad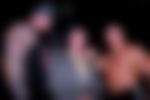 For Russo, the worst thing in the world was for him to travel with McMahon. However, according to Russo, Vince's inner circle will kill to travel with him.
We thought Mr. McMahon might have mellowed down by now after all these years, but we were sadly mistaken.
ADVERTISEMENT
Article continues below this ad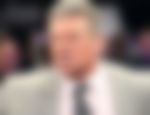 What are your thoughts? Comment down below and let us know!