WWE Legend Reveals How Safe Stone Cold Steve Austin was During a Match
Published 12/14/2021, 9:00 AM EST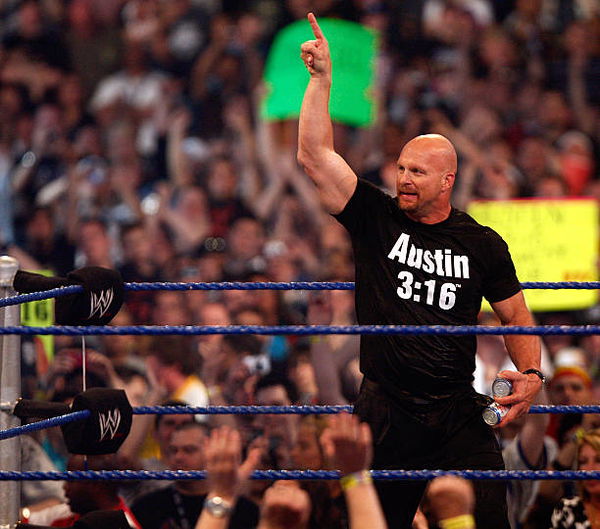 ---
---
Olympic Gold Medalist and Hall of Famer Kurt Angle recalled his moments with the Texas Rattle Snake Stone Cold Steve Austin. Austin is one of the most popular and dominant superstars to ever be a part of WWE.
ADVERTISEMENT
Article continues below this ad
Stone Cold Steve Austin is one of the biggest sensations of WWE history. Austin has had some great battles throughout his WWE career and fans were always attracted to whatever he did. His in-ring persona was of someone who was focused and did anything he thought was right.
Austin battled vigorously in the ring with a winning attitude every time. His matches featured a lot of fire, which piqued the audience's interest. Austin also never took a step back in any scenario. He always seemed to do his job with perfection.
ADVERTISEMENT
Article continues below this ad
The Texas Rattle Snake is one of the best WWE heels of all time. His rival segments with Vince McMahon, Kurt Angle, The Rock, and many more resulted in well-heated segments on-screen.
Kurt Angle talks about working with Stone Cold Steve Austin
Stone Cold Steve Austin battled in many intense matches with different opponents. Every battle he fought had great physical action and excitement. During his WWE tenure, Austin had a long list of rivals, one of which was Kurt Angle.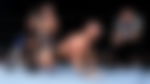 Recently, Kurt Angle recalled his matches with Stone Cold Steve Austin. He mentioned Austin was one of the toughest and most brutal opponents he faced in the ring. During his podcast, he was asked who was his toughest rivals, and he took Austin's name.
"Yes, him and Chris Benoit were the two most physical athletes I've ever faced in the ring. Austin was very physical. That's the one thing about, him, uh that made him special. He was really intense, he kept the intensity up very high and he was very physical." said Angle. 
WWE Raw Results: The Miz' Wife Slaps Him, Vince McMahon Gets Absurd, and More!
Further, he got a question regarding whose punches hit him hard or who was a tough fighter. While answering the question, he mentioned Austin again.
He said, "Yeah! I was comfortable with being snug because I was snug yeah.. and you know that that's just one thing that I… tried to work on my finesse but there were times you know when I throw punches or kicks they're gonna they're gonna stick they're gonna hurt. Uh! Austin was the same way and so I enjoy that because I in order to give it you have to be able to take it and I did."
ADVERTISEMENT
Article continues below this ad
Both men had a very successful WWE career. Kurt Angle and Steve Austin share many epic moments in WWE history. Both have clashed many times for the WWE Championship, and their battles were always intense. Moreover, Austin gave his best to be in his character to excite the audience.
ADVERTISEMENT
Article continues below this ad
His rivalry with Vince McMahon during the Attitude Era got a very positive response from the fans. The Texas Rattle Snake always shocked the fans with his actions, which were unpredictable. This is one reason many fans love Austin.
What do you make of Angle's comments? Let us know.