WWE Legend Reveals Shocking Incident with Undertaker at Vince McMahon Request: "Go Down to a Strip Club"
Published 02/03/2022, 6:00 AM EST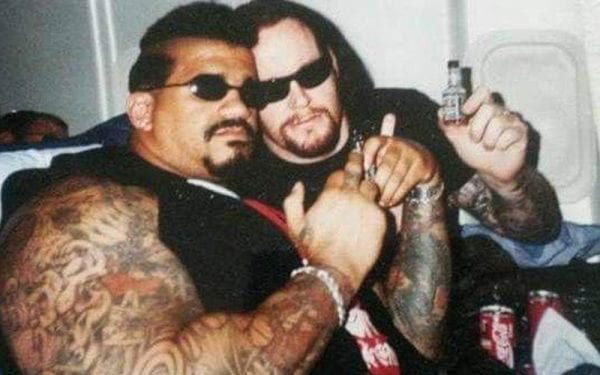 The WWE Hall of Famer Charles Wright, better known under his ring name 'The Godfather', has also performed under ring names viz- Papa Shango, Kama Mustafa, and The Goodfather with Right to Censor.
ADVERTISEMENT
Article continues below this ad
He appeared on this week's "Insight with Chris Van Vliet" to talk about his in-ring gimmick and Right to Censor. Charles also shared his thoughts on having women walk with him into the ring.
How is it picking up girls from a strip club – a story by The Godfather?
ADVERTISEMENT
Article continues below this ad
The Godfather revealed that during his time in the WWE, Vince McMahon asked Charles whether he could get some women for the role. He said, "Vince says to me, 'Charles, you think you can go get some girls? I'm like, 'Vince, are you joking? You know, me and Taker are in strip clubs every night.
We know every strip club; we know every girl.' So I grab The Undertaker, you know, I grab Mark (The Undertaker), and we go down to a strip club." [h/t Wrestlinginc.com]
Wright mentioned that getting the girls from a strip club was done during the daytime. 'The Phenom' Undertaker would join Papa Shango, aka The Godfather, in this activity. WWE used to sign the girls and pay them for their time in The Godfather gimmick's wrestling business.
Watch This Story: Hollywood Megastar and WWE Legend Dwayne The Rock Johnsons Awe-inspiring Lifestyle: Car Collection, Fashion Preference, and More
Charles Wright then recollected a memory when he was walking through an airport and people were already fans of the act. He added, "I swear to you, I went from walking through an airport where maybe some people will notice you, to the next day people are like, 'Godfather, where's the h**s?"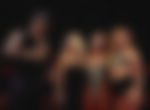 The Godfather stated that the gimmick of bringing in the girls inside the professional wrestling was insane; the fans absolutely loved it. During that time, the showcase with the girls became popular.
Godfather's wife came up with the main gimmick!
ADVERTISEMENT
Article continues below this ad
Charles Wright was asked about his main Godfather gimmick. He said it was his wife's idea to develop The Godfather gimmick. He added, "It wasn't that I should be a p*mp, she was more like, 'if you could let people see what you are really like and you're not a voodoo man, you're not an Ultimate fighter, you're not a Nation member, but just be who you are.'" [h/t wrestlingnews.co]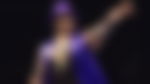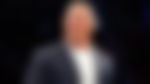 ADVERTISEMENT
Article continues below this ad
However, even though WWE did not pitch The Godfather gimmick, it worked perfectly, according to Charles. Chris Van and Charles also spoke about The Godfather's first match against Jerry "The King" Lawler. They also shared thoughts on The Godfather getting inducted into the WWE Hall of Fame.
WWE audiences remembered the Godfather as a fun-loving staple of the Attitude Era. His journey to the Hall of Fame was certainly one wild train. WWE Hall of Famer The Godfather is an absolute legend.