WWE Legend Reveals Vince McMahon Has a Major Thing for a Specific Condiment
Published 11/01/2021, 4:16 PM EDT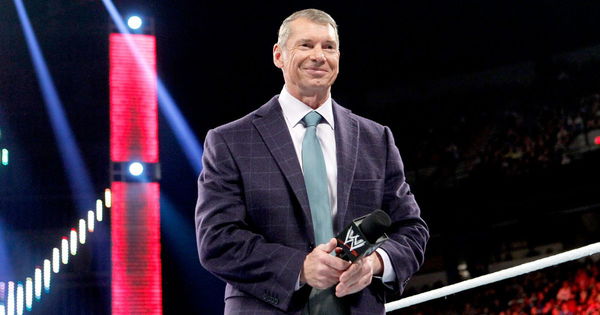 ---
---
We all know that WWE Chairman and CEO, Vince McMahon, is a tough person to please. Over the years, there have been numerous stories and instances of Mr. McMahon lashing out because he did not like something.
ADVERTISEMENT
Article continues below this ad
However, The Bossman does have things he likes. In the most recent reports, we found out that Vince McMahon has a favorite condiment. The revelation also came from legendary WWE commentator, Jim Ross. So you can bet your bottom dollar that the story is true.
Jim Ross has spent almost two decades working with Vince McMahon and WWE. He is presently a member of AEW's Dynamite commentary crew. He also works as a senior advisor and performs sit-down interviews.
ADVERTISEMENT
Article continues below this ad
In a recent episode of the "Grillin' JR" podcast, Ross was questioned about his BBQ sauce and if McMahon had tasted it. Vince had, according to the great announcer, and he was quite complimentary. McMahon's favorite condiment, according to JR, is mustard.
"Well, he did [try the BBQ sauce] and he was complimentary regarding it," Ross began by saying. "The one that really liked it was Linda. She's a North Carolina girl, Mrs. McMahon. She liked it. I think she was especially fond of our mustard. The Jalapeno Honey Mustard. I know that's Vince's favorite condiment, is mustard. I don't know if it's mine or somebody else's, but he likes mustard. But yeah, they tried it and were very supportive." [H/t Fightful]
It is very rare to hear that Vince McMahon is fond of something. We will definitely keep in mind to bring Vince's favorite condiment if we ever get to meet him.
Watch This Story – Ferrari, Pagani and More: Luxurious Car Collection of WWE and Hollywood Megastar Dwayne 'The Rock' Johnson

Vince McMahon did not initially train former WWE commentator.
ADVERTISEMENT
Article continues below this ad
Former WWE Raw commentator, Adnan Virk, is another commentator who has revealed a few insights into WWE and Vince McMahon. He noted that on his first show, he didn't see Vince. They didn't provide Virk with any instruction, which some have criticized as being unjust. However, he realized that this is how WWE operates, so he made no excuses. Virk believes that he is to blame for his lack of success.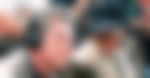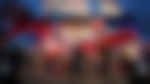 ADVERTISEMENT
Article continues below this ad
It is a well known fact by now that WWE does things their own way. But it is also to be taken into account that it is the biggest wrestling company in the world because of their unorthodox way of doing things.
What are your thoughts? Comment down below and let us know!