WWE Legend Rey Mysterio Reveals the Secret for His Long Career Despite a Physically Challenging Style
Published 03/09/2022, 9:30 AM EST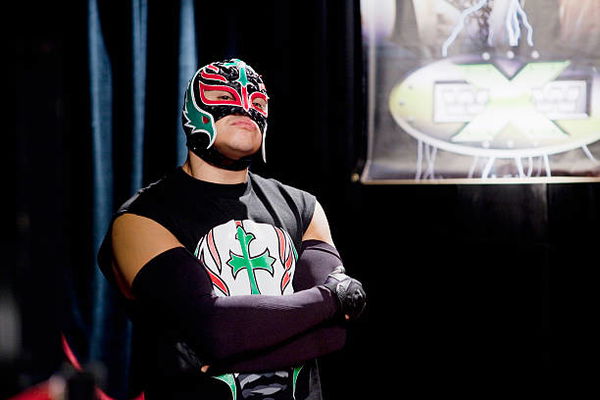 WWE Superstar Rey Mysterio has had one of the longest careers in the business. Mysterio is a high flyer and takes incredible risks while delivering moves that impress the audience.
ADVERTISEMENT
Article continues below this ad
However, despite putting his body through so much, Mysterio has miraculously seemed to not age at all. In fact, he keeps on getting better and smoother with his move set.
Over the years, WWE fans and wrestlers have wondered how Rey's wrestling skills have remained absolutely flawless. With the veteran being 47, he still is faster than most other wrestlers in the ring today. It is clear that Rey is a once-in-a-generation athlete, but he has finally revealed the secret behind his incredible athleticism lasting so long.
ADVERTISEMENT
Article continues below this ad
In an interview with Kevin Wong of Complex, WWE Superstar Rey Mysterio shared that he has suffered many injuries throughout his career. From problems in his left knee that required surgery multiple times, to torn biceps. Rey's high-risk move set has come at a cost. However, Mysterio revealed what has helped him sustain his style through the years.
Mysterio said, "I started this treatment, which I've been doing since roughly around 2012, with stem cells. I did a very large treatment on my full body in 2019 in Colombia. And that has been my fountain of youth. It's been helping me tremendously."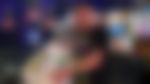 Mysterio further said that he is grateful to the stem cell treatment for giving him longevity in his career to be able to wrestle with his son. Moreover, Mysterio said that he is also much more careful about which moves he uses during his matches in WWE now.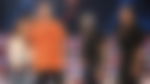 He tries to avoid those that can re-injure him while at the same time keeping the WWE Universe engaged.
How long has WWE Legend Rey Mysterio's career been?
ADVERTISEMENT
Article continues below this ad
Rey Mysterio is one of the few active superstars who has wrestled through three different eras now. Although Mysterio started wrestling in 1992 with other promotions. He made his WCW debut in 1996.
Throughout the Monday Night Wars, he wrestled in WCW and got very popular. Mysterio debuted in WWE after the war ended in 2002 on SmackDown.
ADVERTISEMENT
Article continues below this ad
He worked with WWE till 2015, after which he did a brief stint as an independent wrestler. He returned to WWE in 2018 and has been with the company ever since. So Rey's magnificent wrestling career has lasted 30 years till 2022, with no signs of stopping anytime soon.
Watch this story: Rey Mysterio's Greatest Family Moments in WWE