WWE Legend Ric Flair Gives His Verdict on Randy Orton vs Edge
Published 05/26/2020, 5:06 PM EDT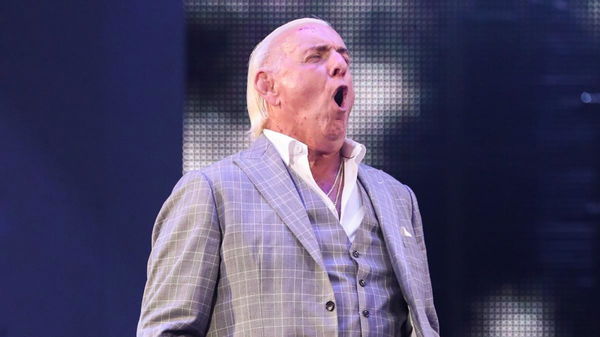 ---
---
Monday Night Raw came as a breath of fresh air after what seemed like an eternity. The arena was no longer empty, and WWE decided to let the performing talents support the Superstars from the stands. To spice things up, WWE Hall of Famer Ric Flair also made a short appearance, and he dropped a bomb on the fans. Flair picked Randy Orton as his favorite to win at Backlash. 
ADVERTISEMENT
Article continues below this ad
ADVERTISEMENT
Article continues below this ad
Ric talked about how he has been a part of the greatest wrestling matches than any other star ever to walk the aisle. When asked about who he thought was going to win in the match-up against Orton and Edge, Flair promptly picked his old bud. 
Ric Flair exclaimed, "Ever since I quit limousine riding and jet flying, kiss stealing and wheelin' n' dealin', and hung up my tights, the greatest in-ring performer today is Randy Orton. My main man, and the man who will beat Edge at Backlash."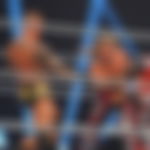 This declaration comes as no surprise considering the history that Orton and Flair share. Back in the day, they were "Evolution" alongside Triple H and Batista.
As for Edge, Flair only feuded with him for the WWE title. So it is only natural for Flair to back his boy, Randy Ortan, for the win. Last week the commentators hailed the clash between Edge and Orton as "the greatest match in wrestling history".
Ric Flair re-signs with WWE
ADVERTISEMENT
Article continues below this ad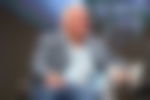 The promotion recently released many Superstars due to budget cuts as a direct result of the COVID-19 pandemic. Initially, Flair had some trouble coming back to the WWE, however, both parties have agreed to terms to kick his comeback into gear. 
The return of the Nature Boy back to his natural habitat comes with feelings of immense happiness and elation. When asked about the delay, Flair blamed it on the pandemic and refuted any claims that link him to hating the company. 
ADVERTISEMENT
Article continues below this ad
"I just think the coronavirus slowed down the actual, official signing. Everybody went to work, on figuring out on their end, what to do as it's a lot to deal with, especially in wrestling as it's not a seasonal sport and is year-round. Just figuring your way around that has been an act of genius in itself," Flair told Wrestlinginc.
Bringing Ric Flair to ringside during the match at Backlash would be a treat for the fans. Maybe, the old Evolution boys can pull off an upset win over Edge.