WWE Legend Ric Flair Shares the Shocking Tale of Going to Jail in 7th Grade
Published 03/28/2022, 3:30 PM EDT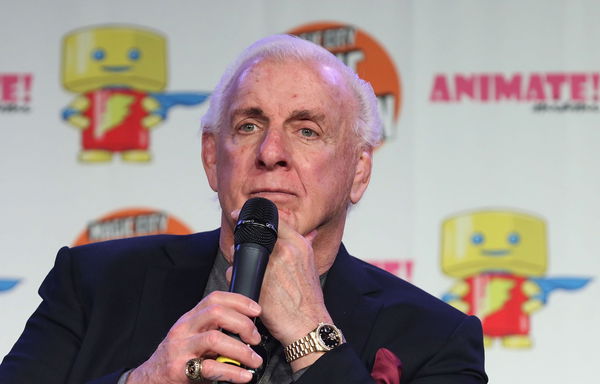 The 16-times World Champion Ric Flair has been an ultimate heel (bad guy) character in the WWE. Over his thirty years long wrestling career, we have barely seen Ric Flair playing a baby face (good guy) character. The Nature Boy aka Ric Flair has taken many cheap shots inside the ring. The wrestling world has witnessed Flair as the "Dirtiest Player in the Game."
ADVERTISEMENT
Article continues below this ad
On March 24, WWE and Peacock TV released a brand new documentary called WWE Evil. The 16-time WWE Champion John Cena hosted the show, and it highlights the villainous character of the company.
ADVERTISEMENT
Article continues below this ad
The company has described the show as "taking an unprecedented look inside the psyche of the most diabolical antagonists in WWE."
Why was Ric Flair put behind the bars?
WWE Evil documentary has been divided into 8-part series, and one of the dark persona's story include Ric Flair. During the show, The Nature Boy recollected a story of his dark stage of life. WWE Hall of Famer Flair was sent to jail when he was in 7th grade. The Nature Boy escaped from his house to attend a rave party when he was 13-year-old.
"I can remember one night when I was in 7th grade. I tied the sheets together just like you see it in the movies. Got into my friend's Pontiac who has borrowed from his dad, and we didn't have a driver's license. Then we headed over to a girl's slumber party," Flair said.
Watch this story: WWE Superstars Who Created Hilarious Moments In 2021
WWE Hall of Famer crossed a line when he flew from his place to attend a slumber party. However, Flair and the above-mentioned friend had to show up in front of a judge in the court.
What did the court advised to The Nature Boy's parents?
The Nature Boy was embarrassed when he showed up in the court because the judge told Flair's parents to send him to a boarding school.
Flair added, "This ended up we being in jail, at 6 AM, on Flower Street. It was an experience, but you grow up fast. It got me to a place where the judge said to my parents, 'send your child to boarding school.'"
ADVERTISEMENT
Article continues below this ad
Soon after, the magistrate remarked to Flair's parents; they found him an excellent boarding school. Ric Flair imagines that a person either makes it to reach the top in a boarding school, or give up quickly. Notably, The Nature Boy understood he did not want to become a doctor like his parents.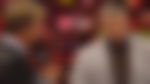 ADVERTISEMENT
Article continues below this ad
This was when WWE Hall of Famer Flair realized that he wanted to become a professional wrestler. Finally, he was glad he was a part of WWE, and even being a villain with the company, he has achieved infamy.
Watch WWE Champ John Cena narrate the bad guys of the company. The WWE Evil documentary streams on Peacock TV.
Edited By: Ajinkya Aswale