WWE Legend Says Roman Reigns Will Kill Him But Brock Lesnar Won't
Published 11/19/2021, 3:30 PM EST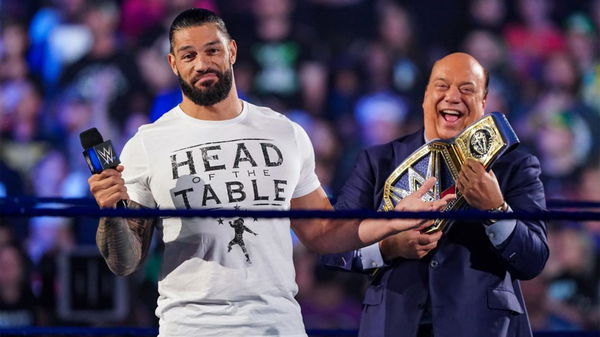 The 'Tribal Chief' Roman Reigns started his reign as the Universal Champion last year. As we all know, he got accompanied by an unexpected co-conspirator; the person who advocated for 'The Beast' Brock Lesnar, Paul Heyman.
ADVERTISEMENT
Article continues below this ad
Paul Heyman joined hands with Roman Reigns last year in a SmackDown episode. Until now, Heyman has accompanied Reigns in every fight and promo along with The Usos.
However, we have seen several times on the TV screen that Heyman is scared of Reigns. WWE fans have witnessed the change in his voice from being a bold announcer for Brock Lesnar to a scared little cat with Reigns.
ADVERTISEMENT
Article continues below this ad
In a recent appearance on BT Sport's show Ariel Helwani Meets, Heyman exchanged words with Ariel regarding his WWE run. He shared his experience of working with Lesnar and Brock. During the talk, Heyman mentioned Reigns and his experience working with him.
"This wise man, this Special Counsel is terrified of Roman Reigns, frightened of him in every moment because I know I'm one misstep away at any moment from Superman Punching me or locking me in the Guillotine and leaving me for dead in the middle of the ring. Could happen like that (snaps finger). Wouldn't happen with Brock."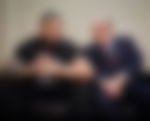 "Brock Lesnar loves nothing and nobody except success, violence, and Heyman. That's not Roman Reigns' feeling. Roman Reigns is a constant tap dance and audition to be invited back the next moment to stay on the 'Island of Relevancy' or you're out of that circle," said Heyman.
Heyman is really afraid of Reigns as he never knows when Reigns could get angry. Heyman is with him as long as Reigns is holding the title, but if he fails to retain it, he may banish Heyman.
Roman Reigns vs Big E at Survivor Series
Roman Reigns is all set to take on Raw's WWE Champion Big E at Survivor Series. The battle between these two men has gone to a different level, and it's personal now.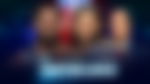 In the past weeks, WWE fans witnessed the humiliation and destruction of The New Day. This all happened when The New Day crossed paths with Bloodline involving Reigns into it. The Bloodline destroyed both Kofi Kingston and King Woods simultaneously in the past weeks. Additionally, Kofi got injured during this brawl.
On the Raw brand, Big E is furious about what happened to his brothers. He needs revenge and is ready to face Roman Reigns. In the recent episode of Raw, The Uso Brothers attacked Big E. However, later, they got destroyed by RK-Bro and Big E. Also, Big E sent his message to Reigns.
ADVERTISEMENT
Article continues below this ad
Who will win the heated brawl? Will it be Roman Reigns or Big E?
ADVERTISEMENT
Article continues below this ad
Watch This Story: The Rock to John Cena: WWE Superstars Who Created Iconic Moments at Survivor Series Over The Years