WWE Legend Shoots on AEW, Asks if Tony Khan Has the B*lls to Compete With Vince McMahon
Published 10/24/2021, 10:00 AM EDT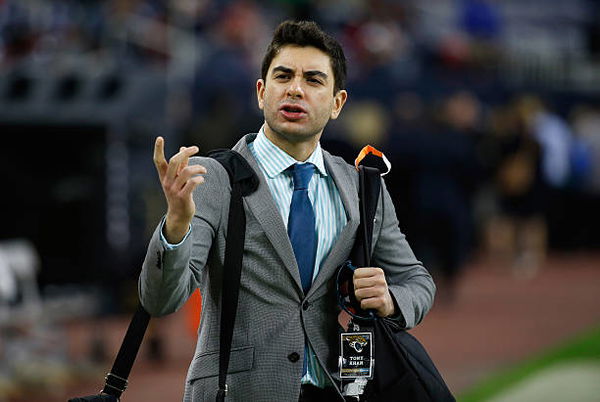 ---
---
AEW's road to becoming a top-rated professional wrestling organization wasn't an easy one by any means. Everything started with a bet and now Vince McMahon finally found a competitor in All Elite Wrestling. Recently, former WWE Legend, Eric Bischoff found himself caught up in a drama for critiquing AEW's President, Tony Khan.
ADVERTISEMENT
Article continues below this ad
Now Eric has shed offered another statement, where he suggested that AEW should really focus on becoming WWE's true competition. Taking jabs at the wrestling giant is not going to help the young promotion, but instead, they are only making themselves appear weak. He also suggested that he would love to see AEW succeed and become the next big thing besides WWE.
ADVERTISEMENT
Article continues below this ad
Eric Bischoff wants All Elite Wrestling to stop taking jabs at WWE and Vince McMahon
The former WCW Head Honcho expressed his thoughts about the ongoing feud between AEW and WWE on his 83Weeks podcast. The WWE Legend stated that the continuous remarks from Tony Khan will never help AEW's product.
Instead, AEW should focus on becoming a global brand that can offer tough competition to WWE. He also clarified that he supports the promotion, and he is rooting for their success.
Watch this story: From His Debut to an Insane Flying Knee KO of Chris Jericho: Every time Jorge Masvidal Stole the Show at AEW
He said, "It is what it is. I would love to see AEW outperform WWE, how's that? That's what I would like to see. I would like to see real competition and see the point where AEW is competing favorably. Forget about defeating them, if they're competing favorably in a real head-to-head environment, I'd love to see that and I'd be cheering them on."
Bischoff continued, "S–t, I'd show up and do their show for free if they asked, if that's what they were doing. Taking these pod-shots and jabs and burying your competition when you don't have the b*lls to actually compete? Kind of bugs me, can you tell?"
ADVERTISEMENT
Article continues below this ad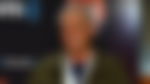 It seems like Eric is on AEW's side and doesn't want them to become distracted. After all, he has competed with Vince McMahon and WWE head-to-head in the past. He knows what it takes to build the company, but also knows what brings it down.
ADVERTISEMENT
Article continues below this ad
The goal is to create an everlasting alter promotion that wrestlers can call home, and it can only become a reality if the young promotion diligently works towards it.
Do you agree with Eric's comments? Let us know your thoughts in the comments section below.