WWE Legend Thrashes Hulk Hogan Again for His Questionable Comments: 'Hulk Hogan is a Big Time…'
Published 01/12/2022, 8:00 AM EST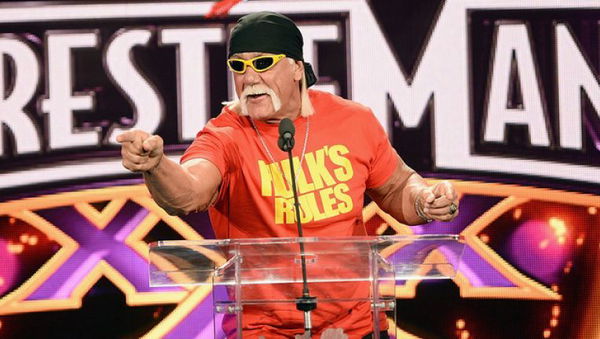 ---
---
Hulk Hogan and The Iron Sheik started trending on the social media platform Twitter, as the latter passed some comments on The Hulkster.
ADVERTISEMENT
Article continues below this ad
Now, The Iron Sheik's sudden rage towards Hogan isn't brand new. He has called out Hogan on various occasions before. This time it comes after Hogan's comments about the current global pandemic and the science towards helping the world out of it.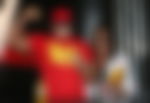 While Hulk Hogan has made his stand clear on the medicinal advancement that could potentially help individuals globally, it's not what most expected. With a controversial statement, The Hulkster took a stand against it.
ADVERTISEMENT
Article continues below this ad
It seems as though Hogan's stand got under The Iron Sheik's skin. He retaliated by calling out Hogan on social media, terming him as "The biggest Jabroni on earth".
LOUD AND CLEAR HULK HOGAN IS A BIG TIME JABRONI

— The Iron Sheik (@the_ironsheik) January 12, 2022
HULK HOGAN IS THE JABRONI OF THE EARTH

— The Iron Sheik (@the_ironsheik) January 11, 2022
Sheik is known for using the term "Jabroni" for jobbers and individuals he doesn't particularly like. Additionally, he used a throwback picture to reveal what he would like to do to Hogan for his comments.
Now, it's possible The Iron Sheik jumped to a conclusion that was unnecessary. However, it's not just him. Several fans on Twitter have called out Hogan on the same. But, The Hulkster has not responded to anyone about the same or clarified his reasoning for his stand in any shape or form.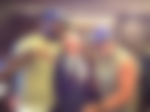 Hulk Hogan defeated The Iron Sheik to become the WWE Champion for the first time
Back in 1984, The Hulkster challenged The Iron Sheik for the WWE Championship (WWF Title). At this match, Hogan managed to escape the Camel Clutch and defeated The Iron Sheik.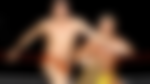 Since then, Sheik has held on to a grudge against Hogan. However, regardless of the terms in which they parted ways, the match went on to become one of the most impactful matches in WWE's history.
ADVERTISEMENT
Article continues below this ad
Even Dwayne Johnson aka The Rock believes that The Iron Sheik vs Hulk Hogan in 1984 was the most important match in WWE's history.
Great pro wrestling question!
Hulk Hogan vs Iron Sheik.
NYC. 1984.
Madison Square Garden.
Seminal match with massive historic implications – and a legitimate bounty thrown in the mix. https://t.co/iTtyxrXdrb

— Dwayne Johnson (@TheRock) June 14, 2021
ADVERTISEMENT
Article continues below this ad
Unfortunately, The Iron Sheik will disagree since it highlighted one of the biggest losses of his pro-wrestling career.