WWE Legend Warns Ronda Rousey About Vince McMahon's Pettiness: "Suspended Him for a Month"
Published 06/17/2022, 2:34 AM EDT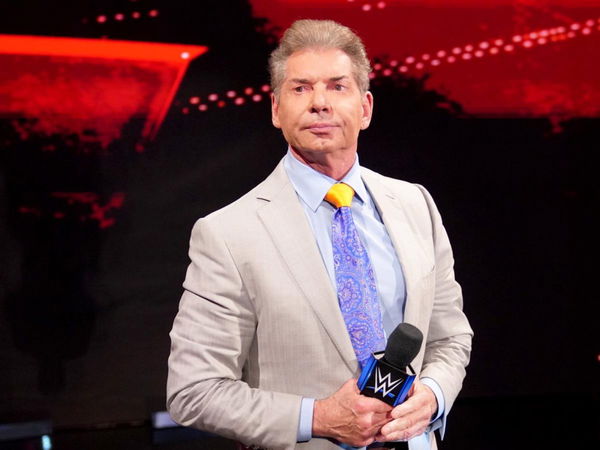 WWE is the biggest sports entertainment/professional wrestling company in the world. The chairperson, Vince McMahon, took the company to global success with his hard work and strategic business decisions. Moreover, amidst all this, there have been some petty rules that the billionaire has drawn over the years.
ADVERTISEMENT
Article continues below this ad
The WWE chairperson is very strict with the rules made in the company and all the officials and superstars follow the same. 
However, new superstars are not always aware of the unspoken rules of the business. There have been times when superstars have unknowingly broken certain rules, and Vince McMahon hasn't spared them for their innocent mistakes.
ADVERTISEMENT
Article continues below this ad
Kurt Angle shares an incident with Vince McMahon suspending a wrestler over rules
Ronda Rousey recently appeared on The Kurt Angle Show, to discuss her life and career with the Olympic Gold Medalist. During the podcast, the current SmackDown Women's Champion opened up on her transition from MMA to professional wrestling. 
Rousey shared details of her early training days with former WWE Star, Brian Kendrick. However, it was when she admitted she is yet to understand some of the rules and etiquette of pro-wrestling.
Kurt Angle recalled a moment in which Vince McMahon suspended a superstar for breaking a universal pro-wrestling rule.
The 1996 Olympic Gold Medalist said, "When you say thank you, and the person says You're welcome. That's usually the proper way to say it. But in pro wrestling, when you say thank you, the other person is supposed to say thank you back. So it's like, Thank you. No, thank you."
He added, "I was told one time a wrestler told Vince. Vince said, 'Hey, thank you for the match tonight.' He said 'you're welcome.' Vince actually took him off the roster for about a month. Basically suspended him for a month because he didn't say thank you (to him), he said, 'You're welcome."
Watch this story:-  Dwayne Johnson's Daughter Simone to The Undertakers Daughter Kaia – Meet Daughters of Top WWE Stars
Ronda Rousey was stunned to know the story. In fact, she admitted she may have broken quite a few unspoken rules of pro wrestling/ WWE. 'The Rowdy One' recalled saying "You're welcome" to everyone after her practice sessions.
Who did Ronda Rousey initially train with in pro wrestling?
The recent episode of The Kurt Angle Show was all about Ronda Rousey. The 'Baddest Woman on the Planet' joined the show to discuss some of her favorite and memorable moments in her WWE career so far. 
Unlike most WWE Superstars, Ronda Rousey did not train at the WWE Performance Center in Orlando, Florida. In fact, she trained with former WWE Cruiserweight Champion Brian Kendrick in California.
ADVERTISEMENT
Article continues below this ad
Rousey gave Brian Kendrick complete credit for her impressive in-ring work. Although Ronda Rousey has an extensive background in Judo, MMA and BJJ, pro-wrestling is a different ballgame altogether. It's not everyone's cup of tea.
However, the former UFC champ has proved to the world that she's no ordinary woman. She can do and achieve whatever she puts her heart and mind to.
ADVERTISEMENT
Article continues below this ad
Ronda Rousey is currently the SmackDown Women's Champion, and is set to fight her best friend Natalya for the title in the coming weeks. Although Rousey breaking Vince McMahon's rules is concerned, her resume is too impressive for Vince McMahon to suspend her.