WWE Legend's Wife Had No Idea Who Dwayne 'The Rock' Johnson Was: "I Grew Up Watching Rowdy Piper, Ultimate Warrior, Hulk Hogan.."
Published 02/08/2022, 11:00 AM EST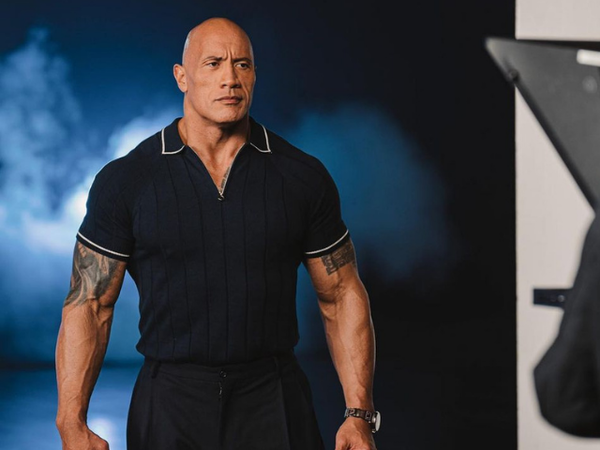 WWE has a lot of superstars who have made history in the wrestling industry over the years. The Legend Killer, Randy Orton, has been one of the top names in WWE for over 20 years. The Apex Predator is the only professional wrestler in WWE who has been active for two decades. Many wrestlers come and go, but Randy Orton has achieved a lot in WWE and has a massive fanbase amongst the WWE family.
ADVERTISEMENT
Article continues below this ad
Randy Orton is known for his fantastic finisher move, RKO, out of nowhere! Fans for a long time are always excited to see The Apex Predator get inside the ring and pull an RKO out of nowhere on other WWE superstars. The WWE Universe always chants the three most destructive letters whenever The Viper is inside the square, "R-K-O, R-K-O, R-K-O!" 
ADVERTISEMENT
Article continues below this ad
However, WWE Legend Randy Orton was unknown to his wife, Kimberley Marie Kessler. Recently, on The Wives of Wrestling Podcast, the Emmy Award-winning host, Jon Alba, was joined by Kim Orton, wife of WWE superstar Randy Orton and Giovanna Angle, wife of WWE Hall of Famer Kurt Angle.
Kim Orton did not know about WWE Legends
On the inaugural edition of the podcast, Jon Alba discussed with the two women how they met their famous husbands. Surprisingly, Kim Orton did not know her husband until her sons told her about Randy Orton.
"I grew up watching Rowdy Piper, Ultimate Warrior, Hulk Hogan, like all those guys were like my guys, right? I wasn't as faithful as a fan, as most of the fans are. Because once I became like a teenager, you know I got out of it. I didn't know who Randy Orton was. I didn't know who The Rock was. I didn't know who Kurt Angle was," said Kim Orton.
She stated that when her kids started watching wrestling; they were like the encyclopedias of WWE. Her kids were hardcore wrestling fans, and Kim Orton helped turn their rooms into a wrestling extravaganza.
Kimberly said, "I'm totally hooking them up with wrestling because that's what they are into, and so now watching and watching, and then my son's like 'Oh mom that,' I'm like, Who's that? And he's like, 'Oh, that's Randy Orton.' And so now I'm like, he's kind of hot."
Kim Orton used to watch WWE with her kids and tell them whenever The Viper Randy Orton appeared on television; they were supposed to call her.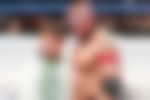 From having no clue to marrying The Apex Predator of WWE, Randy Orton!
ADVERTISEMENT
Article continues below this ad
Kim Kessler became a fan of Randy Orton's wrestling and physique soon. Kimberly would joke to her friends and family that she would meet, fall in love, and marry 14 times World Champion one day.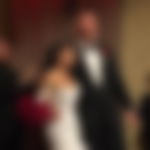 During the podcast, she mentioned that the couple first met at a WWE Live Event in Poughkeepsie, NY, in 2012 when she was fanboying for Randy Orton. The Viper spotted Kimberly Kessler in the crowd at this show, introduced himself, and asked Kim out on a dinner date after the show. After that, Kim and Randy dated for a while and got married in 2015, in attendance of Kimberley's three sons from her first marriage and a daughter from Randy Orton's first marriage.
ADVERTISEMENT
Article continues below this ad
Watch this story: Shocking Discoveries in WWE history
Despite having previous marriage history, the couple fell in love extraordinarily and surprisingly. Randy Orton and Kim Orton welcomed their fifth kid, Brooklyn Orton, in 2016. The family of seven has blended nicely and are happier than ever.