WWE Megastar John Cena Shares How a Dare Turned Him Into a Viral Meme
Published 08/31/2021, 10:16 AM EDT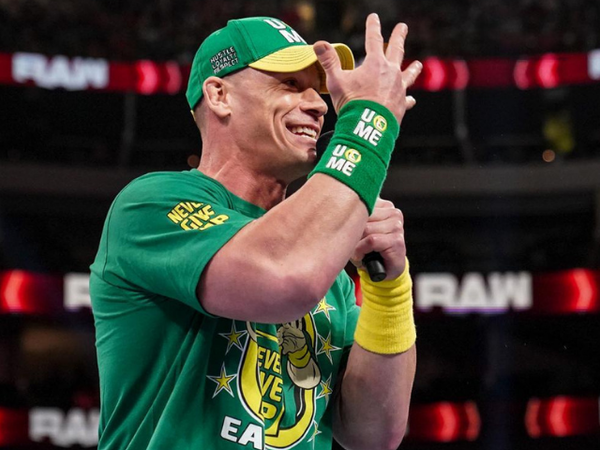 ---
---
WWE Megastar John Cena has worked for several years at WWE. During this time, he became a viral meme. It wasn't because of something atrociously funny or hilarious that he did on TV, but an attempt to live up to his end of a dare.
ADVERTISEMENT
Article continues below this ad
It so happened that, when he found his music, he wanted his little brother's approval. In that situation, his brother enjoyed the beat and did the Tony Yayo movement. When Cena saw that, he told his brother he would do the move on TV and pay homage to him liking the song. And his brother dared him!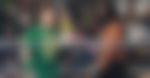 ADVERTISEMENT
Article continues below this ad
"I'm like okay I'll do that on TV to pay homage to you like it the best because I'm going to go with this for the song. And he dared me and on the dare I was like yo I'm definitely doing it. So, instead of doing the Yayo dance, I kind of did the reverse because it figured it would be more visible to show my brother on TV. Like hey, I'm doing the thing which you told me to do."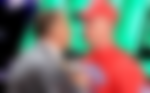 John Cena became a viral meme which has lasted to this day
The Invisible Man became The Invisible Man. He did not want think this would be the outcome of his move.
ADVERTISEMENT
Article continues below this ad
"Now we come to the internet and the internet was like we can't see this guy. I don't know why I became invisible and the cool joke was either if I was in a picture I wasn't visible or people who take the picture with John Cena which is simply like pointing at nothing."
Watch This Story: Edge To Kevin Owens: WWE Superstars Who Shockingly Defeated John Cena
ADVERTISEMENT
Article continues below this ad
Even to this day the WWE Universe has kept up with the joke! The invisible memes still make their way around the internet.
Currently, John Cena has taken a break from WWE following his loss at SummerSlam 2021 at the hands of Roman Reigns. Previously, it was reported he would work with the company following SummerSlam. It's unknown if his plans have since changed. However, he assured the fans he will be back soon!