WWE's New Deal With Peacock Leaves the Fans Furious as "Controversial" Elements Are Removed From Classic WWE Matches
Published 03/26/2021, 7:45 AM EDT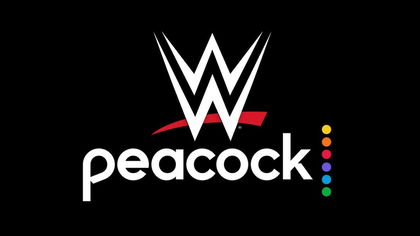 ---
---
In one of the biggest WWE deals in recent memory (apart from the FOX deal), streaming Giant Peacock became the official home of the illustrious WWE Network. Everything related to WWE Programming, including pay-per-views and backstage segments, are now airing on the NBC-owned platform.
ADVERTISEMENT
Article continues below this ad
However, there seems to be some trouble in paradise. Recently, Peacock subscribers noted something eerily interesting about the WWE Network content being offered on the platform.
Fans noticed that Peacock is removing various "controversial elements" from WWE's old programs. The primary two examples were WrestleMania 6 and WWE Survivor Series 2005.
ADVERTISEMENT
Article continues below this ad
As first reported by Mike Johnson of PWInsider, the edits were made to suit modern times. Firstly, WrestleMania 6 had WWE Hall of Famer Roddy Piper facing Bad News Brown, wherein he painted his body half-black to fit the storyline.
Following the editorial cut, the show is now 12 minutes shorter without the match and Piper's infamous backstage promo. You can check the legends' reaction below –
Another instance is relatively new. Survivor Series 2005 aired the infamous segment where Mr. McMahon casually dropped the "n" word to John Cena. This led to former World Champion, Booker T, saying, "Tell me I didn't just hear that," when McMahon walked off.
This segment has also been removed. Interestingly, WWE Network hadn't removed these segments before for what many believe were efforts to maintain the authenticity of the era.
However, Johnson aptly writes, "In each case, it's material that was certainly questionable at the time and has certainly not aged well since. None of it falls under good taste when viewed in 2021. The same material did appear on the WWE Network versions of those shows."
As these edits see the daylight, it would be interesting to see what happens to the Attitude Era, ECW, and territory-era footages when confronted with Peacock's community standards. Often considered the 'Golden Age of Wrestling,' we knew the eras for their controversial grit and rawness.
Fans react to the changes made on WWE Shows on Peacock
When the news broke out, it drew some strong reactions from the fans. While some think this is a strange and unnecessary move from Peacock, some are joking about how much time it'll take to remove all the controversial elements from WWE Programming.
Some fans are also complaining about how these edits and removals lead to several plot holes and programming gaps in the storylines. You can see some of the tweets below –
If you think you're having a bad day, just remember there's an NBC intern scrolling through WWE's entire video library, editing out offensive content for the Peacock Network, who is yet to come across Mae Young giving birth to a hand for the first time…

— Wrestling Travel (@WrestlingTravel) March 25, 2021
I'd love to have been a fly on the wall for the conversations that resulted in NBCU deeming certain WWE shows as SO toxic that it led to them not being up for the WWE on Peacock launch (so they could be edited), even if they caused conspicuous holes, particularly WrestleMania VI.

— David Bixenspan (@davidbix) March 25, 2021
hilarious that wwe are gonna spend the next 200 years talking about how woke they are bc two black women main event 1 night of wrestlemania after people yelled at them as the exact same time a team of 50 peacock workers are tasked with deleting all the blackface theyve done on tv

— snowboiiii 🪝🪝🪝 #hookgang #hookarmy #hookers (@snowboiiii) March 24, 2021
ADVERTISEMENT
Article continues below this ad
Peacock removes all offensive wrestling content. WWE Network now just 15 minutes of John Cena Make-A-Wish visits.

— Jim Valley (@JimValley) March 24, 2021
As days go by, more edits will be made to make WWE more apt to recent times. Let us know your thoughts regarding this controversy below.
ADVERTISEMENT
Article continues below this ad