"At the Royal Rumble, Drew McIntyre Ends This Current Goldberg Streak"- WWE Champion Makes a Bold Statement on Raw
Published 01/25/2021, 9:38 PM EST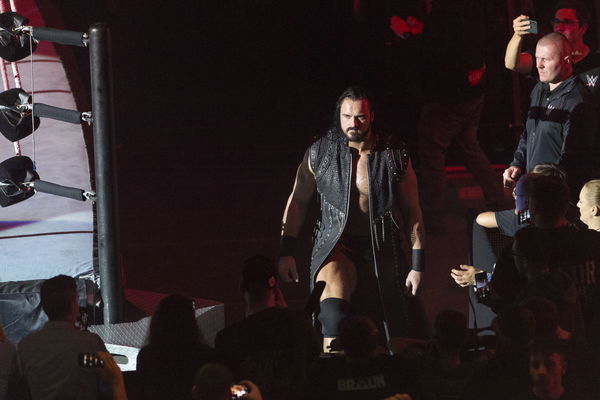 ---
---
WWE Champion Drew McIntyre made his return to WWE on Raw. The 2020 Superstar of the Year tested positive for COVID-19 and was placed in quarantine for two weeks. He made an appearance via satellite, but it feels great to see Drew McIntyre back in the Thunderdome and in good health.
ADVERTISEMENT
Article continues below this ad
Drew McIntyre kicks off Monday Night Raw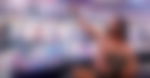 ADVERTISEMENT
Article continues below this ad
The WWE Champion kicked off Raw, making his signature entrance with his massive sword in tow. He also sported a blue kilt, a staple outfit from his homeland. Drew thanked the WWE Universe for their well wishes and says that he was lucky with the symptoms.
He then dedicated his match on Sunday to everyone dealing with COVID-19. "This match this week is dedicated to everyone, who's dealing with this horrible virus right. We're going to get through this thing. We're going to beat it."
This was a sweet and humble gesture from the WWE Champion, which is not surprising since McIntyre is the biggest babyface in WWE currently. His recovery from the horrible illness provided a bit of sympathy for him, and the reaction he'll get for beating Goldberg after beating COVID-19 would be massive.
WWE Champion and challenger meet one last time before Rumble clash
ADVERTISEMENT
Article continues below this ad
After addressing his recovery, McIntyre addressed his opponent for the Royal Rumble. He ran through some impressive moments from Goldberg's career, including his 173-0 winning streak, his wins against Hulk Hogan and The Rock, and a different type of streak. Goldberg has beaten every champion he faced, including the likes of Kevin Owens, Bray Wyatt, Triple H, and many more in WCW.
Drew promised to break this streak and retain the title, which prompted Miz and Morrison to walk out to the ring, Miz compared Drew vs Goldberg to Godzilla vs Kong, and reminded him of his Money in the Bank contract. Whoever walks out of the Royal Rumble as champion is going to be a sitting duck for the Miz.
Goldberg walked out and said five words to McIntyre, "You. Me. Sunday. You're next". The Miz kept egging the champion and challenger to brawl. Instead, Goldberg delivered a massive spear to the Miz, and Drew kicked Morrison's head off with a Claymore.
ADVERTISEMENT
Article continues below this ad