WWE Official Reveals the Element He Added to Vince McMahon Wanting to Unmask Kane!
Published 08/08/2021, 10:20 AM EDT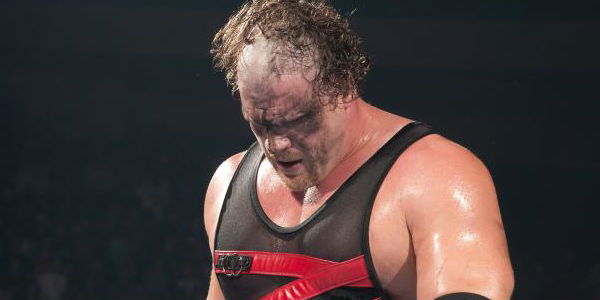 ---
---
'Big Red Machine,' 'Devil's Favorite Demon,' 'The Big Red Monster,' WWE Hall of Famer Kane goes by many names. The 90s wrestling fans still remember when he made his debut back in 1997 where he unhinged a caged door of the Hell in a Cell structure and tombstones his kayfabe brother – Undertaker, in the inaugural Hell in a Cell match.
ADVERTISEMENT
Article continues below this ad
Kane became one of the biggest assets the company ever got and the WWE writing team carefully protected his gimmick. In the storyline, he wore his trademark mask to hide his burnt face because Undertaker burnt his face in order to burn Kane's family alive. Crazy right? Well, that was what 90s wrestling was all about.
However, in June 2003, Kane unmasked himself for the first time in his career after losing to Triple H at Madison Square Garden.
ADVERTISEMENT
Article continues below this ad
Watch this story: John Cena to Brock Lesnar: Six WWE Superstars Who Dared to Mock The Undertaker
Bruce Prichard shares his thought process to execute the unmasking of Kane
Speaking on his podcast Something to Wrestle, Bruce Prichard, who was the Executive Director for the WWE programming back then, talked about the time when Vince decided Kane will be unmasked.
Bruce shared it was Vince's idea to get the mask off and get a fresh start for Kane. They started sticking to ideas that were inclined to portray his face like a burnt victim.
ADVERTISEMENT
Article continues below this ad
"Then my sick mind took over as far as, 'what if we could simulate the burns on his face and he has this really screwed up haircut from the horrid fire that he was in that his hair wouldn't grow back in certain places.'" [h/t: Fightful]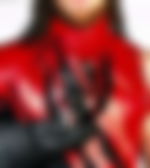 "We start shaving his head a little bit, and Madison Square Garden, and I start really messing with it, bad. Glenn's looking at me like, 'Bruce, you're fuc*ing with me?' I said, 'no, man. I think this is going to be really cool.' I think it was really cool for the first time shock factor."
ADVERTISEMENT
Article continues below this ad
Well, this idea turned out to be the turning point in Kane's life. After all, it breathed a new set of opportunities for his character. WWE then portrayed him as an unhinged psycho who just wants to inflict pain on others.