WWE Ranks Alexa Bliss at #13 On the Top 50 Women Superstars List
Published 03/24/2021, 9:30 PM EDT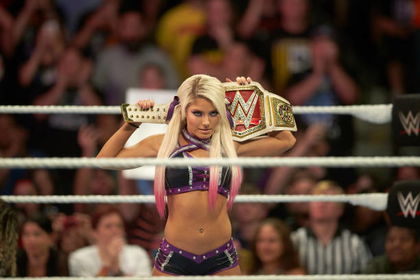 ---
---
Few WWE superstars witnessed a meteoric rise in their careers like Alexa Bliss. Bliss might not be the best wrestler or the toughest wrestler, but she's surely the most gutsy. Her trash-talking game is second to none, and her character work is flawless. Even her work as The Fiend's demonic friend is on point.
ADVERTISEMENT
Article continues below this ad
Alexa Bliss ranks #13 on best women superstars list
ADVERTISEMENT
Article continues below this ad
Alexa Bliss is a female Grand Slam Champion, having held every active female main roster title. This achievement warranted her the 13th position on the list of the Top 50 women superstars.
In 2016, a young and inexperienced Alexa Bliss debuted on the main roster. She came to SmackDown after commissioner Shane McMahon drafted her from the black-and-yellow brand. Within three months of debuting, she beat the inaugural SmackDown Women's Champion Becky Lynch to win the title.
Bliss walked into her first WrestleMania as champion and continued the tradition the following year as well. In 2018, Bliss ran into Ronda Rousey, beat her for the Raw Women's Championship at SummerSlam. This was Bliss' last singles title win, and she began teaming up with Nikki Cross.
Cross and Bliss won the WWE Women's Tag Team Championships at WrestleMania 36 from Asuka and Kairi Sane. They held it for two months until they lost it to Sasha Banks and Bayley. After that, she became a prop in the rivalry between the Fiend and Braun Strowman, and later, turned into the Fiend's demonic playmate.
With a resume like this, Bliss warrants a place in the top 15.
Bliss defeats Randy Orton at Fastlane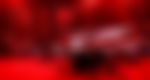 If the aforementioned facts aren't impressive enough, Alexa Bliss holds a pinfall victory over Randy Orton. Bliss and the Viper have been feuding since TLC 2020, where Orton set the Fiend on fire.
ADVERTISEMENT
Article continues below this ad
Since then, Bliss has tortured the Viper and cost him matches against Triple H, Edge, AJ Styles and Drew McIntyre. She's even made him cough up black blood frequently. Orton promised to get rid of Bliss, but it was Alexa who made the challenge for Fastlane.
Bliss was up to her usual creepy voodoo antics, making Orton cough up blood before he even reached the ring. She then had fire come in between her and the Viper, featuring explosions that put Kenny Omega to shame. Just when it looked like Orton will get his hands on Alexa, a charred hand grabbed Orton's ankle through the ring.
The Fiend emerged from underneath the ring in a new avatar I like to call the Kentucky Fried Fiend. He hit Orton with Sister Abigail, and Bliss mounted him for the pinfall.
ADVERTISEMENT
Article continues below this ad