WWE Raw Results: Bobby Lashley Beats Up Both Rey Mysterio and Dominik Mysterio Alone
Published 11/22/2021, 11:17 PM EST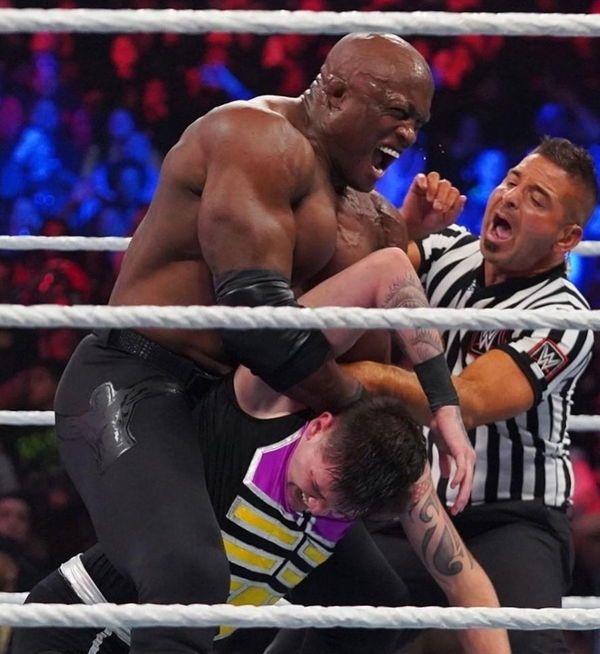 ---
---
In the latest episode of Monday Night Raw, the former WWE Champion Bobby Lashley destroyed Rey Mysterio and Dominik Mysterio in a 2-on-1 handicap match.
ADVERTISEMENT
Article continues below this ad
This feud began a few weeks ago when WWE Official Adam Pearce replaced both Dominik and Rey Mysterio with Bobby Lashley and Austin Theory for Team Raw.
The match started with Dominik against the Almighty Bobby Lashley. However, Dominik couldn't get his hands on Lashley because of his massive size. Initially, Lashley tossed and slammed Dominik outside the ring, giving substantial damage to Dominik.
ADVERTISEMENT
Article continues below this ad
The match continued with the dominance of Lashley at first, but somehow Rey Mysterio and Dominik took charge of the match. They brought Lashley to his knees with their high-flying moves and agility.
However, it wasn't enough to bring the giant down. In the last moments of the match, Lashley tossed Rey Mysterio and caught Dominik in his Hurt Lock, resulting in Dominik tapping out.
At Survivor Series, Bobby Lashley got counted out in the men's 5-on-5 traditional Survivor Series match when he got in a brawl with Drew McIntyre. Both men fought well but unfortunately got counted outside the ring.
Bobby Lashley stands tall at Monday Night Raw
The past weeks on Monday Night Raw were tough for Rey Mysterio and Dominik Mysterio. The Almighty Bobby Lashley had destroyed both of them.
A few weeks before WWE announced Team Raw for Survivor Series pay-per-view, which included Dominik and Rey Mysterio. However, WWE official Adam Pearce made some last-minute changes to the Team Raw. At first, Pierce put Dominik on hold and kept a condition for qualifying to Team Raw.
Later, Dominik was put in a match with Bobby Lashley to qualify for Team Raw. However, Dominik failed to grab a win over Lashley. Instead, he got assaulted brutally by Lashley. The following week, Peirce put Rey Mysterio on hold, which resulted in another match against Lashley.
Once again, Lashley became victorious and, Peirce replaced Rey Mysterio with Austin Theory.
ADVERTISEMENT
Article continues below this ad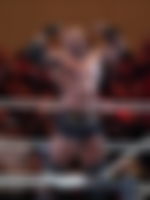 The Almighty Bobby Lashley is a big man to deal with and never leaves his opportunity to destroy his opponent. He is a former WWE Champion who dominated the Raw roster for a long time until Big E dethroned him.
Who will be Bobby Lashley's new prey? Will anyone stop him? Let us know in the comments.
ADVERTISEMENT
Article continues below this ad