"WWE Really Missed The Boat With EC3"- Mick Foley Criticizes The WWE
Published 07/23/2020, 2:02 AM EDT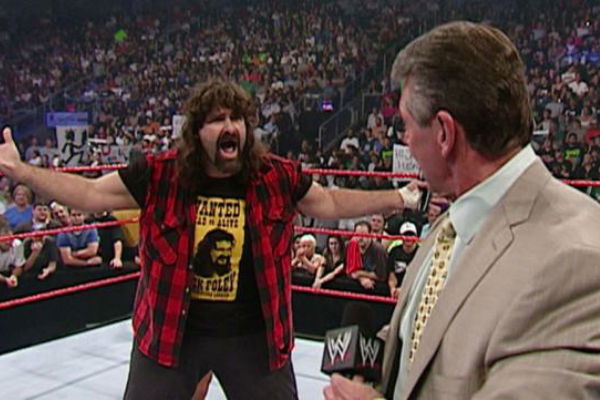 ---
---
For the past few days, Impact Wrestling has surprisingly become the focal point of the wrestling world. Many had counted out the company after AEW started shop, thinking that ex-WWE stars have a new place to camp now, and hence, Impact is all but done. However, Impact proved everyone wrong and Mick Foley seems to agree.
ADVERTISEMENT
Article continues below this ad
Slammiversary turned out to be an exhilarating event, jam packed with surprises. It saw Superstars like The Good Brothers and Heath Slater debuting, while Eric Young and The Motor City Machine Guns came back to their alma mater.
Read more – Released WWE Superstars Make Shocking Debuts at IMPACT Slammiversary
ADVERTISEMENT
Article continues below this ad
EC3 looks like big money
However, one Superstar who has impressed the most up till now is EC3. Impact's prodigal son has come back and he wants to make it clear that he's owning his narrative.
Notably, EC3 once used to wrestle in NXT under the ring name Derrick Bateman. After a horrendous run, he was picked up by Impact Wrestling who repackaged him as Dixie Carter's nephew EC3.
He shocked the world with his impeccable heel work and the wrestling fans felt like they had been sleeping on a hidden gem. EC3 was the talk of the non-WWE world and soon fulfilled his destiny, becoming the Impact World Champion after defeating the likes of Kurt Angle, Sting and Bobby Lashley.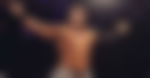 Unfortunately, at the top of his game, he couldn't resist another lucrative contact offer with the WWE. And it all worked out at the beginning. He was given an attractive gimmick at NXT and was pushed by Triple H.
However, a debut on the main roster would shatter all those illusions. EC3 became a dillusional character staring at himself in the mirror and admiring his looks.
The ambitious spoilt brat from Impact Wrestling who had taken the wrestling world by storm was among a train of jobbers running after the 24/7 Championship in the WWE.
Finally, Vince McMahon put the final nail in his coffin by releasing him from his contract amidst a raging pandemic
It seems as if that was the shot in the arm that EC3 needed. He has hit rock-bottom and the only way to go is up. In the past few weeks, he used Twitter to build up his new persona and has already taken the Impact Wrestling world by storm.
One WWE legend closely following his progress is Mick Foley. The Hardcore legend criticized the WWE for missing out on a potential star.
Mick Foley vouches for EC3
Mick Foley started his appreciation post for the Junior Carter with a joke. He noted how EC3 looked eerily similar to 1990's WWE wrestler Robert Maillet a.k.a Kurrgan.
ADVERTISEMENT
Article continues below this ad
Soon, Foley came to the serious part, noting how WWE had missed the train on EC3.
ADVERTISEMENT
Article continues below this ad
It's a really big thing coming out of the mouth of Foley who usually refrains from criticizing the WWE. He's still within the WWE fold despite being retired, and continues to make special appearances.
The fact that he's coming out in the open to tell them that they made a mistake with EC3 speaks volumes about the man's talent. We hope that whoever needs to listen to this actually pays attention.