WWE Reveals Wrestlemania Venues for 2021, 2022 and 2023 in a Huge Announcement
Published 01/17/2021, 8:00 AM EST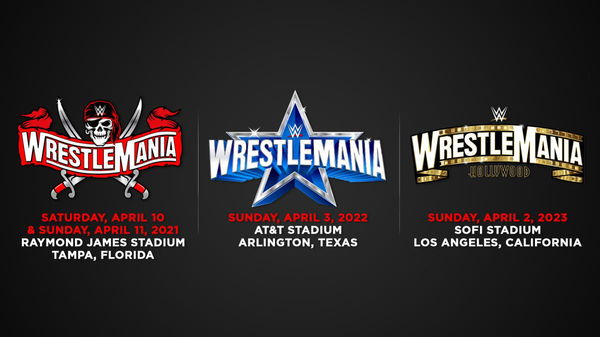 ---
---
WrestleMania is the biggest night of the year in WWE, and rightly so. The event is nothing short of a carnival.
ADVERTISEMENT
Article continues below this ad
Unfortunately, the festival lost some of its steam last year due to the coronavirus pandemic. Fans had to watch an empty arena WrestleMania, and no matter how hard one tried, it just wasn't the same. But this year, there might be some good news in store for us!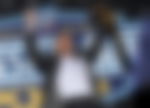 WWE announces WrestleMania venues
ADVERTISEMENT
Article continues below this ad
After having empty arena shows for almost a year, WWE has finally opened the lid on the future of WrestleMania 37. They announced the WrestleMania venues for 2021, 2022, and 2023, via a hilarious national news spoof video.
WWE made the video in complete newsroom style, and it was a fun watch. Roman Reigns and Paul Heyman revealed that WWE will hold WrestleMania 37 at the Raymond James Stadium in Tampa Bay, Florida, the original venue for WrestleMania 36.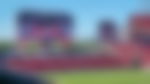 The segment then went to Sasha Banks, who spoofed as an on-location reporter. Banks revealed WrestleMania 38 will be held at the AT&T Stadium in Arlington/Dallas, Texas. The AT&T Stadium has previously hosted WrestleMania 32 in 2016.
In a surprising turn of events, John Cena appeared in the WrestleMania Report video to provide details on WrestleMania 39. Cena revealed that the So-Fi Stadium in Inglewood, California, will host WrestleMania 39 in 2023.
The So-Fi Stadium was originally the venue of WrestleMania 37. But capacity restrictions and the COVID-19 pandemic has forced WWE to make changes.
WrestleMania 37 will be a two-night event just like WrestleMania 36 last year while WrestleMania 38 and 39 will return to being the usual one-night bonanzas.
WWE's statement on venue changes for WrestleMania 37, 38, and 39
WWE announced the venues for next three WrestleManias with Triple H, Stephanie McMahon, Roman Reigns, Paul Heyman, Sasha Banks, and John Cena making the official announcement.
Talking about the WrestleMania venues, WWE Chairman and CEO Vince McMahon said, "On behalf of everyone at WWE, we thank Governor DeSantis, Mayor Castor, Mayor Williams and Mayor Butts for their graciousness and flexibility in what was a collaborative effort to bring the next three WrestleManias to these iconic stadiums in their world-class cities."
ADVERTISEMENT
Article continues below this ad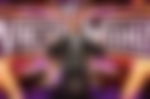 The official press release from WWE's website also states that further details about tickets and safety protocols at WrestleMania 37 will be announced soon. This clearly means that fans are finally coming back in attendance for WWE shows. We don't know whether fans will return only for WrestleMania 37 or for every weekly show from there on.
Whatever it is, we're extremely happy that we're going to see fans in attendance. In addition, we're also getting Mania inside a stadium, the only place good enough to hold a grand event like WrestleMania.
ADVERTISEMENT
Article continues below this ad
Finally, one can say confidently that it's a good time to be a WWE fan.