Daniel Bryan Loses Another Shot at the WWE Universal Championship, Roman Reigns Makes a Huge Statement
Published 02/26/2021, 10:59 PM EST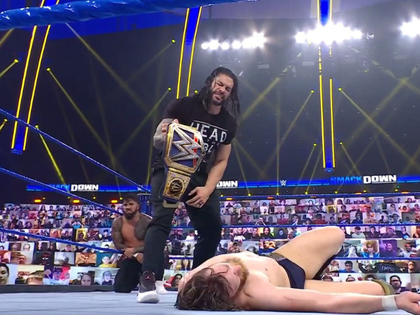 ---
---
Daniel Bryan had a second chance to win a title shot. To win that chance, he had to fight Jey Uso on WWE SmackDown: February 26th, 2021.
ADVERTISEMENT
Article continues below this ad
Prior to the match, Bryan said that if he did win against Uso, then he would give in everything to win against Roman Reigns for the WWE Universal Championship at Fastlane. However, before he could say anything about a match against Edge, the Rated-R Superstar arrived, and Bryan refrained from making further comments.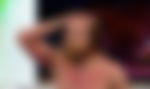 ADVERTISEMENT
Article continues below this ad
This match was important for both of them.
Daniel Bryan wanted to win so he can get another chance to win the Universal Championship. The last time he had this chance was at Elimination Chamber 2021. Unfortunately, following the chamber match, Bryan was in no condition to fight Roman Reigns.
On the other hand, Jey Uso was fighting for his family, for the Reigns' family, and his livelihood, considering most of it depends on Reigns. If he let Daniel Bryan win, he would have to face Roman Reigns' wrath before anything else.
The match between Jey Uso and Daniel Bryan
Coming to the match against Jey Uso, Bryan and Uso attacked each other's weak points. While Bryan kept attacking Uso's arm, Uso brutally attacked Bryan's knee.
There were moments when Jey Uso overpowered Bryan and slammed him on the announcers table. Following this, Uso slammed Bryan on the steel post of the ring.
Daniel Bryan did not bow out on the brutality. He kept putting Uso in locks, breaking the pinfalls, and kicking Jey Uso wherever he could.
Finally, the match ended with no winners. It so happened that Jey Uso and Daniel Bryan, both of them were ringside. Regrettably, neither of them could make it back to the ring on time. The bells rang, and there was no definitive winner or loser.
Post-match arrival of Roman Reigns
After this, Uso and Bryan entered the ring again, and this time Bryan put Uso in a lock. Before it could do any severe damage to Uso, Roman Reigns arrived and started attacking Bryan with punches.
For a brief moment, Bryan overpowered Reigns and had his arm locked, but Uso delivered a swift kick to Bryan, and he let go of Reigns.
The post-match fight ended with Roman Reigns delivering a spear to Daniel Bryan before putting him in a Guillotine hole until Bryan passed out.
ADVERTISEMENT
Article continues below this ad
It's safe to say that for now, Edge will be facing Roman Reigns at WrestleMania 37.
ADVERTISEMENT
Article continues below this ad