"I'm Going to Burn You" – Edge Vows to Destroy Seth Rollins at WWE SummerSlam 2021
Published 08/20/2021, 10:33 PM EDT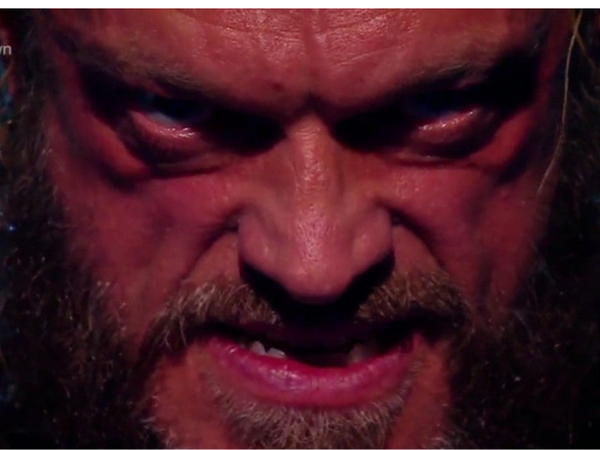 ---
---
WWE SmackDown: August 20th, 2021 aired exactly 24 hours prior to SummerSlam 2021. Edge kicked off the show with a thrilling promo, revealing his dark side.
ADVERTISEMENT
Article continues below this ad
The Rated-R Superstar appeared in the arena, and the crowd went wild! He sat down in the middle of the ring and addressed Seth Rollins' words from the previous show. Edge informed Rollins that he remembers how he felt in 2014, and he knows what the stomp can do to him.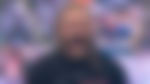 ADVERTISEMENT
Article continues below this ad
"I saw what you said last week. I heard, I really heard what you said, and it sat with me. Your boot on the back of my neck, my face smashed.. I know it isn't 2014 but I remember like it was yesterday."
"Last week, you threatened all of those same things again. Now, I know with that curb stomp can do to me. I know if you hit that curb stomp, it probably ends my career. It affects my way of life, my ability to be the father I need to be."
However, The Rated-R Superstar revealed that Rollins has pushed him to a place of darkness where his blood runs black.
"I take my cues from eyes and Seth, I look into your eyes. You mean everything you say. You've pushed me into a dark place."
"You've made me find a place in my heart where the blood runs black."
Now, Edge is going to teach Rollins a hard lesson at SummerSlam 2021.
"I don't just have to beat you, I have to break you. I have to humble you. At SummerSlam, I'm going to burn you down."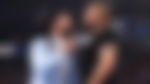 Edge played his own games with Seth Rollins
A while after The Rated-R Superstar finished his segment, The SmackDown Savior made his way to the arena. Right when he reached the ring, the audience started chanting "We Want Edge." However, Rollins insisted the WWE Universe and Edge hear him out.
According to Rollins, he respects how Edge feels, but everything he said about neck injuries, his ability to be a father and husband, and everything else were excuses as to why Rollins would defeat him.
"There is no shame in your shortcomings, Edge. There's no shame in being beaten and broken by this business. And there is no shame, Edge I'm not being able to find the darkness that once guided you. But the problem is without that blackness you cannot get on my level."
ADVERTISEMENT
Article continues below this ad
At this point, the lights turned red, and The Brood theme started playing. Edge appeared on the WWE Titantron. He played his own mind games with Rollins. As Seth Rollins tried to coax him to come out to the ring, Edge drenched him in black liquid, turning his white suit pitch black!
Watch This Story: Edge To The Undertaker: WWE Superstars Who Made Iconic Returns at SummerSlam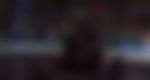 ADVERTISEMENT
Article continues below this ad
The audience cheered as Seth Rollins, with an infuriated expression on his face, struggled to rise to his feet.
WWE SummerSlam 2021 will be an absolute blast when Edge and Rollins step inside the ring!