WWE SmackDown Superstar Praises Tokyo Olympics Gold Medalist Simone Biles for Her Stance on Mental Health
Published 08/12/2021, 9:21 AM EDT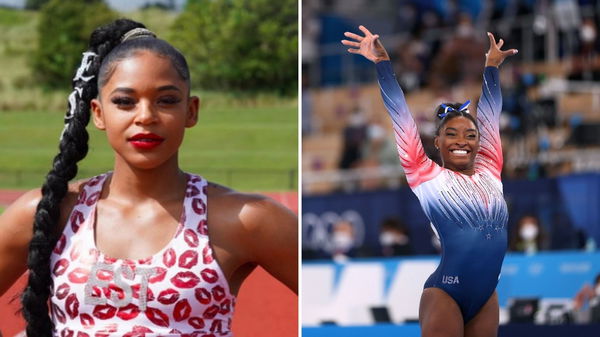 ---
---
There have been multiple instances where a pro-wrestler is suffering from mental illness. We've lost many legends to mental health, some of whom did not get to end their careers the right way. This is not exclusive to the pro-wrestling business, as we saw with Simone Biles.
ADVERTISEMENT
Article continues below this ad
Simone Biles is an American artistic gymnast with a combined total of 32 Olympic and World Championship medals. The defending champion withdrew her name from the Tokyo 2020 Olympics to focus on her mental health.
ADVERTISEMENT
Article continues below this ad
Watch this story: John Cena to Randy Orton: WWE Superstars Who Attacked World Famous Celebrities
Ever since Simone withdrew her name citing a mental illness, many other athletes have come forward to praise her to choose her mental health first and physical health second.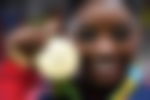 WWE SmackDown Women's Champion Bianca Belair has a ton of pressure on her right now. She explained in a recent interview why she finds decorated Olympic gymnast Simone Biles to be an inspiration to her.
Bianca Belair praises Simone Biles for her decision
Speaking with ViBe & Wrestling, women's champion Bianca Belair talks about the importance of mental health and how does Simone's example has helped this issue to get more attention.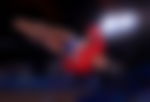 "Simone Biles is… I think she's so inspiring for what she did, especially on such a big stage, and to allow herself to be vulnerable and put her mental health before her physical abilities and trying to accomplish something physically. And I think it speaks volumes as well about the team and the coaches that she had, the fact that they were able to support her, and they actually went out there and earned their silver medal but they still support her." [h/t": Inside The Ropes]
ADVERTISEMENT
Article continues below this ad
"I think that's amazing, the message that it sends about athletes, how athletes… we're human. And it's so hard mentally, and any athlete can look at her and admire her for what she did, because there are so many times as athletes that we have felt 'oh, maybe something's not right' but we still push through. And it's ok to put your mental health first."
ADVERTISEMENT
Article continues below this ad
After Biles withdrew her name from Olympics this year, team USA had to settle for a Silver medal this year.