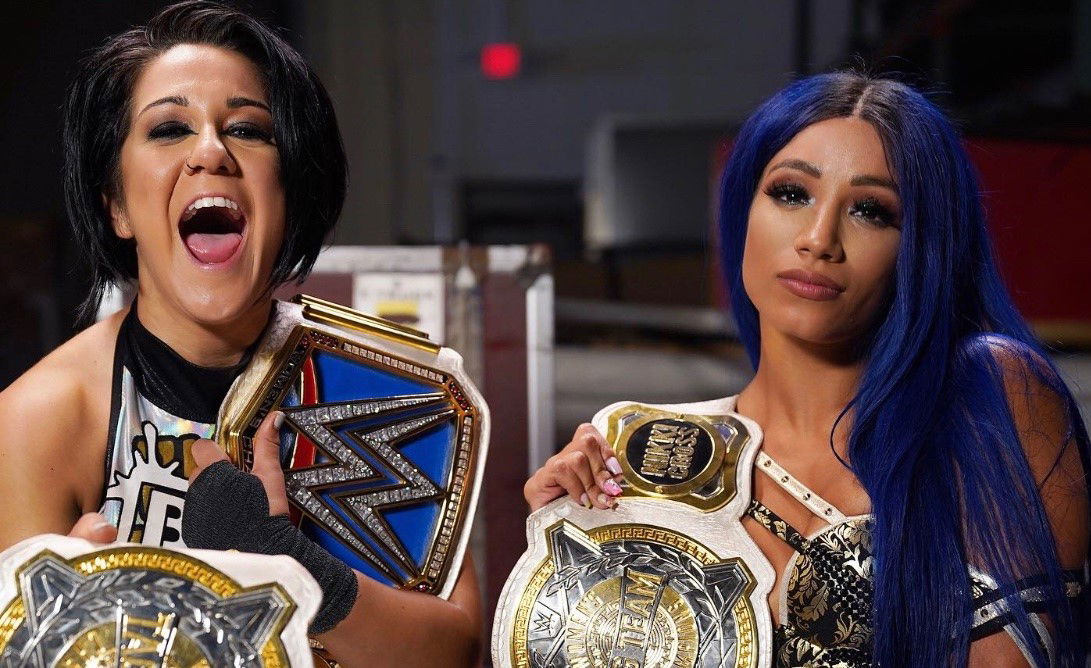 On the latest edition, SmackDown women's champion Bayley and Sasha banks mocked The Undertaker. The duo further went on to give themselves a tribute.
Bayley won the Smackdown's women's championship by cashing in her Money in the Bank on Charlotte. The hugger is the only female Grand slam champion in the WWE.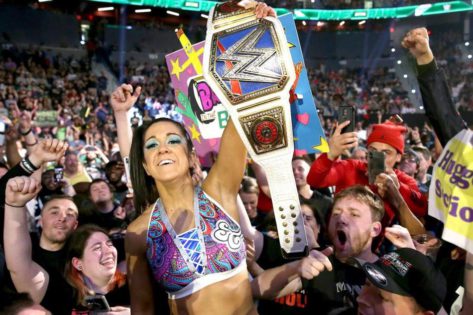 Her current Smackdown's women's championship reign is the longest in history. She is also a double champion as she won the women's tag team championships with Sasha Banks.
Bayley is currently a heel performer. Her entrance theme has changed, she changed her look and she disses anyone and annoys almost everyone.
Over a reign of more than a year, Bayley has had many title defenses. She successfully defended her title against Charlotte, Tamina, Lacy Evans.
Bayley also won a six-person elimination challenge at WrestleMania 36 and defended her title. She won the tag team titles again with Sasha Banks after defeating Alexa Bliss and Nikki Cross.
Also Read- The Mystery Hacker Of WWE Finally Makes Its First Move
The Undertaker pays tribute to Bayley and Sasha Banks
On the latest edition of SmackDown Bayley and Sasha Banks Banks walked out to the ring to speak about their tribute.
Bayley told everyone that she received a personal phone call from the Undertaker. She spoke about The Deadman being embarrassed of everyone giving him a tribute.
Enjoy your memes @WWEUniverse. #SmackDown pic.twitter.com/HFhShRvakP

— WWE on FOX (@WWEonFOX) July 4, 2020
https://platform.twitter.com/widgets.js
The Phenom told Bayley she should be given a tribute. Bayley and Sasha Banks then created a tribute video with their interviews in it.
After the video was played, the duo gave a tribute to themselves with 'THANK YOU BAYLEY' and 'THANK YOU SASHA' chants.
The Golden #RoleModels celebrate their "unconquerable" run in this special tribute. #SmackDown @SashaBanksWWE & @itsBayleyWWE pic.twitter.com/NFkhYK5aNP

— WWE (@WWE) July 4, 2020
https://platform.twitter.com/widgets.js
There is no doubt Bayley has had a dominant run over this year. She has defeated everyone that has come in her way.
Bayley has certainly impressed one and all with her heel character. The hugger was seen as the ultimate good girl with her Bayley buddies and hugging persona.
She was also known as the doctor of Hugonomics. Since her heel turn, she went back to her old finisher rose plant from her Indie days.
Sasha Banks and Bayley have brilliantly in-sync chemistry. Whether cutting a promo or wrestling in the ring they do it well.
With all the current variety of circumstances and Sasha Banks challenging for the Raw women's title. Bayley looks like will have a much longer run than expected.
Bayley defends her SmackDown's women championship at Extreme Rules against Nikki Cross.