WWE Smashes Records With 4 Million Viewers During Roman Reigns vs. Kevin Owens Steel Cage Match
Published 12/26/2020, 1:07 PM EST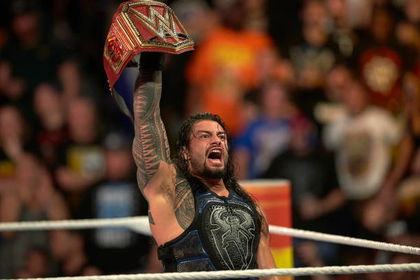 ---
---
WWE has struggled with ratings ever since the pandemic hit. The company wasn't used to relying only on television for traction, considering enormous crowds gathered to watch the matches.
ADVERTISEMENT
Article continues below this ad
To improve this, the company did everything in their power. For example, they amped up storylines, invested in cinematic matches, and created the ThunderDome with multiple screens for the audience to appear on screen.
However, it was the first hour of Friday Night SmackDown on Christmas 2020 that stole the show. After a long time, the ratings jumped over four million viewers for SmackDown as per ShowBuzzDaily.
ADVERTISEMENT
Article continues below this ad
WWE had loaded this episode with three title matches. The steel cage match between Roman Reigns and Kevin Owens highlighted the first hour of the show that brought in the massive viewership.
The Superstars executed the match brilliantly with the contest being fast-paced from the beginning to the end. Owens dominated the cage in the beginning, but 'The Tribal Chief' soon took over and defeated Owens to hold on to his Universal Championship belt.
Kevin Owens remained handcuffed to the cage beside the door as Roman Reigns walked away.
WWE needs to keep improving to maintain the ratings
WWE has the power to keep this viewership if they brew interesting storylines but do not drag them on.
One feud which was well executed with several elements was between Randy Orton and The Fiend. It had the Firefly Fun House, Alexa Bliss, fire, surprise, and an intelligent angle of male dominance. This worked well with the crowd.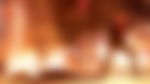 When the Seth Rollins vs. The Mysterio Family feud started, Raw was getting viewership. However, it went in the same direction for a while and the ratings dropped. The company had to change the story slightly to pull up the ratings.
Another classic example of a ratings drop is The Retribution. The ratings were doing fine till the time the members of the faction were a mystery. They dropped once the members revealed themselves.
ADVERTISEMENT
Article continues below this ad
The audience like elements such as mystery and surprise entrances. As a result, the company revealed Mustafa Ali as the leader and the ratings picked up.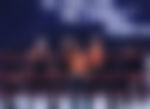 It is time that WWE gives their writers breathing space and allows the flow of creativity. That being said, a certain amount of control needs to be maintained. Otherwise, the stories may take bizarre routes and abrupt endings.
ADVERTISEMENT
Article continues below this ad
Now, WWE needs to make sure it maintains the ratings for the upcoming episodes and events of 2021.